Types of Cover Letters—Which One Do You Need?
A cover letter is an important tool for promoting your skills and demonstrating your accomplishments. You can address it to your former colleague or that fantastic company you're trying to get into.
Still, a cover letter is not a one-size-fits-all type of document. Different types of cover letters serve different purposes.
A generic cover letter can be a good start. It is an excellent foundation on which you can build a more specific document. But it will not fly with every person in your chosen industry.
You need to customize it—taking the recipient and the intent in mind. You need to learn the best way to connect your skills and experience to the role you're aiming for.
Depending on the situation, your angle will change—and the way you communicate your interest in the company will change with it.
What Different Types of Cover Letters Could a Job Seeker Need?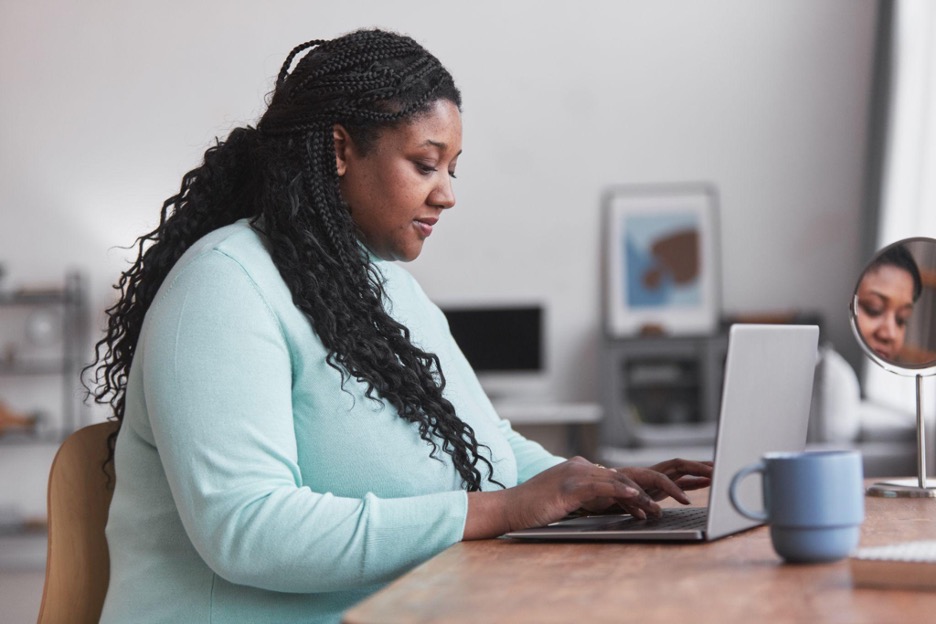 Source: Seventy Four
A cover letter helps you establish a relationship with the hiring manager. It's also there to support your resume and make you look good.
Not sending one is a huge mistake.
While a resume is a clinical overview of your work history, academic achievements, and soft skills, your cover letter provides the much-needed context for this information.
50% of hiring managers expect you to send a cover letter because it:
Distinguishes you among equally qualified candidates
Illustrates your skills and work experience
Addresses employment gaps on your resume
Explains your interest in a company or a role
But sending just any cover letter won't do. And it shouldn't—you want the company to feel special.
With minimal tweaks to one master-cover-letter doc, you can get different specific letters. They each serve a particular purpose and will suit your (current and future) professional needs. You can choose to send:
A job application cover letter
A prospecting cover letter (aka a letter of interest or cold cover letter)
A networking cover letter
A short email cover letter
A career change cover letter
Letter for a Job Application
A cover letter for a job application is the standard. This is the document you submit when applying for a specific job posting.
Keep it simple and tailor the letter according to the role you're applying for.
These cover letters are usually scanned by an applicant tracking system (ATS) before reaching a recruiter. An ATS looks for specific keywords—the skills and experience mentioned in the job posting. The key move is to include those skills when drafting the document.
Once your document gets past an ATS, it will reach a human recruiter. For that purpose, you should:
Use examples to highlight your core strengths
Indicate the value you can bring to the position and how you can contribute to the company's success
Provide a detailed view of your work history, skills, and achievements
The Prospecting Cover Letter
Also known as the letter of interest or cold cover letter, this document isn't a direct response to a job listing. It is more of an inquiry sent to a potential employer—a company you're interested in that hasn't posted any job ads yet.
Highlighting key strengths that align best with the company's core values and working conditions (instead of requirements posted in the job ad) is a fantastic way to leave a lasting impression.
Make sure to:
Demonstrate your interest by showing knowledge of the company—its products, relevant industry, and work culture—as well as your enthusiasm for potentially working there
Provide insights into your skills by giving specific examples on how and when you used them in a way that would be significant for the role you're after
Emphasize how your experience in a certain branch of industry can result in the company's growth
Most common with high school students, college graduates, and entry-level job seekers, this type of cover letter helps you stay updated about a company's job opportunities.
It also helps you gain early recognition. If the hiring manager notices you, there is a chance you'll be considered for the role once an opening comes up.
This usually only works if you get a response to your letter of interest (or ideally, an invitation to an informative interview). If the company ignores your attempt to reach out, don't get your hopes up once they do post a job ad.
Networking Cover Letter
Source: katemangostar
Do you have a friend, talent manager, former colleague, or a mentor working in your dream company? Active networking is crucial for career growth—and a networking cover letter is perfect for getting where you want using your contacts.
This type of cover letter is a way to get to a hiring manager or prospective company through a current employee—by asking them for a referral.
Referrals are actually the number one way job seekers in America get hired. The main benefit of this cover letter is the fact that someone's putting in a good word for you. You'll get a chance to stand out.
How does this work?
You reach out to your contact—asking them to recommend you—and attach your cover letter. The letter is addressed to the company's hiring manager but mentions your referral.
How do you make it less awkward? Ring your contact up or send in a networking letter first to ask them whether it's okay to use them as a referral.
Once they greenlight it, mention them in the first line of your opening paragraph. Don't go into too many details—say how you know them.
Besides connecting you with someone from the prospective company, this cover letter also:
Gives you early access to job opportunities—Enables you to get valuable insights about job openings and internal positions
Expands your professional circle—Helps you build a list of reliable contacts from companies you're interested in
Illustrates your skills and preferences—Assists you in exhibiting your skills and abilities for the type of role you want to apply for next
Email Cover Letter
Short, sweet, and simple—this cover letter is pasted in the main body of the email while you send your resume as an attachment.
For instance, say you came across a job post on Facebook or any other online platform where a recruiter asks you to contact them by email. In this case, an email cover letter is highly valuable because it:
Allows you to briefly introduce yourself to the hiring manager
Ensures you get right to the point about your accomplishments
Conveys your skills and abilities in a clear and concise fashion
Forget what your high school teacher said about your writing skills! An email cover letter should be easy to skim through—three to four sentences per paragraph will suffice. You can go on and send a meticulously formatted cover letter in the body of an email, but if the situation is this specific, there is no need for it.
If it's readable on a smartphone, you've done your job.
Career Change Cover Letter
Are you thinking about a career change? You're not alone.
Almost 25% of working-class Americans changed not only their jobs but their industries in the past year.
To get the recruiter's attention, you have to share the origin story. This is the part where you explain the reason behind your career change.
Are you unhappy with your current salary? Do you want a better work-life balance? Were you inspired by a side project and want to pursue it full-time?
Here's what you need to include in this type of cover letter:
Open with a powerful intro that specifies your expertise
Describe the transition you've made in your professional life
Highlight your accomplishments in previous positions
Mention any core strengths that the job ad states as required
Explain how you can help achieve the company's goals
Sign off with an effective call to action and salutation
Should You Format All Cover Letter Types the Same Way?
Source: pressfoto
Different parts of your cover letter include relevant information about your profile, work history, skills, and more. These sections may vary depending on the type of cover letter you're sending.
You want to be professional and show off your skills, but without proper formatting, your cover letter is nothing but a pile of jumbled words and clunky paragraphs sandwiched together.
To ensure your cover letter exudes professionalism, follow some general formatting tips. Make sure that:
The document has one-inch-wide margins on all sides
The content is aligned to the left
You add double spaces between paragraphs to make your letter more readable
You save your cover letter in PDF,.docx, or the format requested
As for the structure, most cover letters follow almost the same outline. You should include:
Header
Intro
Main body
Don't Mess Up Your Header
The header of any professional document is the first element a reader—in this case, a hiring manager—will see. Regardless of the type of cover letter you're sending, here are some mandatory and optional parts of the cover letter header:
Mandatory
Optional
Your full name
Your email address
The date
Name and address of the company you are applying to
Phone number
Current job title
Home address and city of residence
Link to a professional website (if you have one)
Link to a social media account, like Linked
In or a personal blog
Name and title of the hiring manager
Use a Proper Greeting
If you know the name of your hiring manager, you can address them directly in the cover letter to add a personal touch.
If you don't know their name, you can always research more about the hiring manager and the company you're looking to join. A proper greeting can leave a lasting impression, so you want to start your salutation by addressing your contact and follow the greeting with a comma.
Here are some commonly used greetings for your cover letter:
If You Know the Name of the Recruiter
If You Don't Know the Name of the Recruiter
Dear Mr. [Last Name/First Name],
Dear Ms. [Last Name/First Name],
To Mr., Ms.,
To Dr., Prof., or Rev.,
Dear Hiring Manager,
Dear Recruiter,
Dear Sir or Madam,
To Whom It May Concern,
Avoid using Hi or Hello because they sound overly informal.
Open With a Punch
If you fail to intrigue the hiring manager right from the start, your cover letter will likely end up in the trash.
Based on the type of cover letter you're writing, your intro can include:
A brief narrative about your expertise—Set a professional tone from the start and inform the company about what they can expect from you
A core strength that pertains to the role—Demonstrate how you're the right fit for the job by talking about your achievements in a previous role
The name of the referral—Include the name of the person who referred you and explain your connection to them
Showcase Your Competencies
Once you're done with the opening paragraph, you can jump right into listing your professional skills and qualifications. You can use a numbered or bulleted list to emphasize your work experience, which should:
Pertain to the position you're applying for (if you're responding to an ad)
Be suitable to the overall business of the company (with a prospecting or networking cover letter)
The body of your cover letter should not exceed two paragraphs.
The main goal is to emphasize what you can offer to the company instead of what you stand to gain if they hire you.
Clarifying how you contributed to the success of a past project or adding a performance review from an employer or supervisor are both effective strategies for getting noticed. You can also mention any training or online courses you completed to prove that you've upgraded your skills.
Add a Call to Action
Conclude your cover letter with a short and discreet call to action—suggest that you'd like an interview.
The concluding paragraph should once again emphasize why you want to work for the company. Right after, thank the recruiter for taking the time to review your application and prompt them to schedule an interview with you (at a time that's convenient for them).
End on a Formal Note
The finishing touch is a formal closing phrase before your name and signature.
Here are some examples you can consider:
Sincerely,
Respectfully,
Regards,
Best Regards,
Thank You,
Avoid anything too casual, even if you're writing a networking cover letter to a friend.
What Mistakes Should You Avoid in a Cover Letter?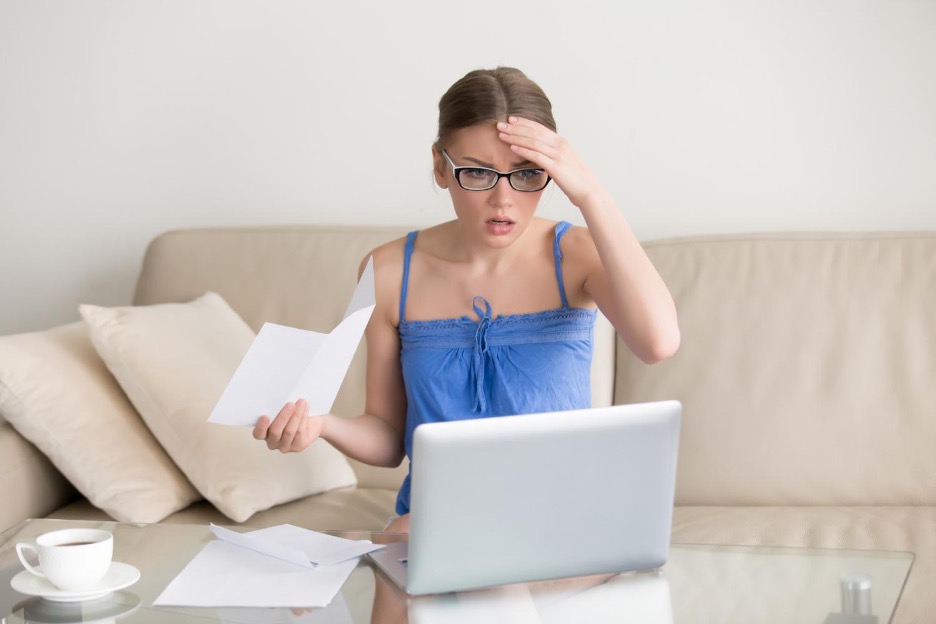 Source: yanalya
Many job seekers fail to tweak their resumes and cover letters, which results in few interviews and even fewer jobs. Don't just add a list of tasks you performed—craft a cover letter that stands out and compliments your entire application.
Here's what you should avoid the most:
Casual greetings—Use proper salutations in different cover letter types. If you don't know the name of the hiring manager, go with a standard greeting and maintain a professional yet friendly tone
Formatting mistakes—Create short paragraphs and bold critical parts of your cover letter. Do not adjust the margins and font size so that your letter fits on one page. Stick to the standard rules
Grammatical errors—Proofread your content to avoid typos before sending the draft in. Even the smallest mistake can be a huge setback for any candidate since hiring managers will judge your grammar and punctuation
A brief history of you—Avoid rehashing your entire employment history when writing a cover letter. Highlight only those skills and competencies that are relevant to the job requirements and might be beneficial to the company
How Can You Make Your Job Search Easy?
Choosing the perfect cover letter type can be tricky—you have a lot of elements to consider. But, looking for a job is downright terrifying—even with an ideal cover letter.
According to 47% of unemployed professionals, finding the right role is more frustrating now than ever. Employee referrals have become the go-to solution for getting a quality job, but landing the interview itself is not a piece of cake.
The hiring managers interview six people on average for one role—that's not encouraging. The fact that more than half of those applicants get rejected is downright depressing.
What's worse? The gruesome waiting period. Assuming you do get an interview, you're likely to go through two or three stages before receiving that job offer. And by the time you do get a job, you're already knee-deep in debt.
It's not an inspiring situation.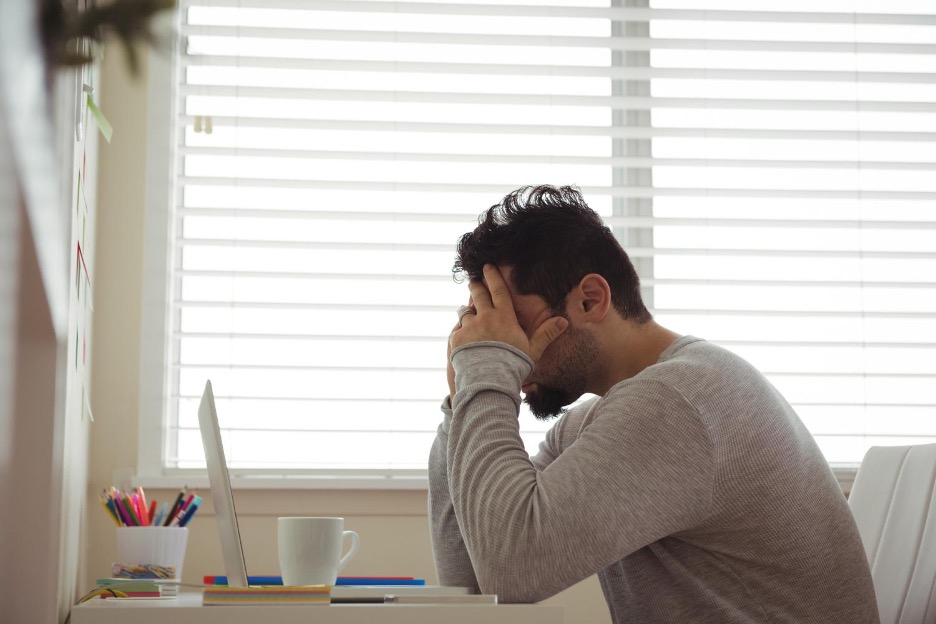 Source: wavebreakmedia_micro
You don't have to rack your brains during a job search anymore—Lensa offers convenience, flexibility, and efficiency on a single platform.
Our AI-powered portal helps you find a job that is the best fit for your needs. You'll find job listings from various sources that will match your salary requirements and other work-related preferences, such as the location, work culture, and benefits.
Once you sign up for our app, you can look forward to:
Playing the Workstyle Game to understand your professional strengths
Personalizing your account to find a suitable job opening faster
Getting email and SMS notifications when a desirable position opens
Filtering out remote positions
Registering for Lensa—How Does It Work?
The registration process is complete after taking these four simple steps:
Enter the desired job title and location
Add your email address
Hit Submit
And you're done! You can work on your profile, browse through job listings, or play the Workstyle Game to get started.
You can also take the following actions:
Provide a contact number to receive job notifications on your cell phone
Upload your resume and cover letter to check if they're ATS-compliant
Add details about your education, expertise, and preferred salary range
Lensa will use the provided info to serve you a personalized selection of job openings that are a near-perfect match for your requirements.
Featured image source: fxquadro