Video Resume: Will It Help You Get Hired Faster?
In today's competitive job market, job seekers are constantly exploring new ways to stand out from the crowd. One innovative approach gaining popularity is the use of video resumes. A video resume is a short video presentation that showcases a job seeker's skills, experience, and personality directly to potential employers. 
Video resumes allow candidates to go beyond the limitations of a traditional paper resume, providing an opportunity to demonstrate their communication skills, creativity, enthusiasm, and personal brand. 
That being said, submitting video resumes when applying for a job does not come without its own set of challenges — and opinions vary greatly on the benefit, impact, or value of creating and submitting a video resume when applying for a job. 
Lensa caught up with several employers to get their thoughts, insights, and experiences with video resumes. In addition, check out this Lensa article to get tips and strategies for creating your video resume. 
Challenges of Submitting Video Resumes
The major challenge for job seekers when creating video resumes is how to submit them. Many companies rely on applicant tracking system (ATS) software to collect, track, and manage resumes.
However, most ATS platforms are designed to handle text-based documents, such as PDF or Word files, and do not support video resume uploads. This can restrict the ability of job seekers to submit video resumes directly through these systems, requiring alternative methods of sharing video presentations with potential employers. 
Job seekers should be aware of these limitations and consider supplementary ways to showcase their video resumes.
Some methods are to include video links in their applications or provide access to their videos through online portfolios or personal websites. There are several additional reasons why employers might not accept or want to review video resumes.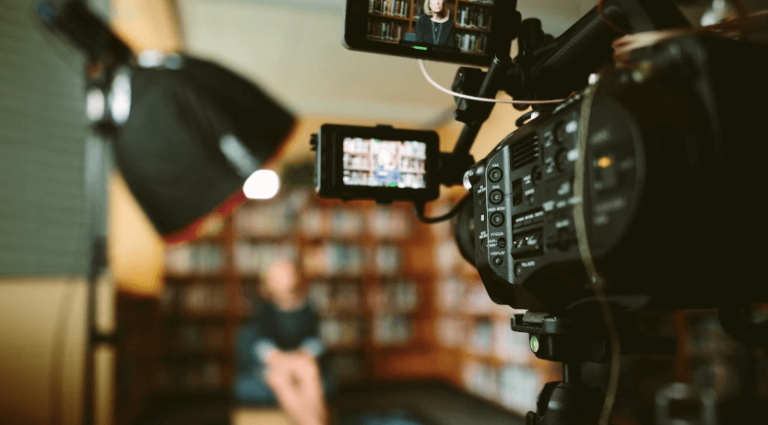 A video requires more time and resources to review compared to traditional resumes, which can be quickly scanned for relevant information. 
Additionally, some employers may have concerns about potential bias and discrimination that can arise from video resumes. Visual and auditory cues in the presentation may unintentionally influence perceptions. Moreover, video resumes lack a standardized format, making it challenging for employers to compare and evaluate candidates fairly. 
Due to these factors, some employers may prefer to rely on traditional resumes and interviews as their primary means of candidate evaluation.
Video Resumes: What Employers Think
In the digital, post-COVID age, video resumes feel like a no-brainer when it seems that everyone's social media sites are being screened before they are interviewed, hired, and then employed without ever actually sitting with their coworkers and managers, said Chris Altizer, partner at Altizer Performance Partners, LLC, a Florida-based leadership development and wellness organization. 
Altizer has more than 35 years of senior human resources executive leadership experience with Aetna, Pfizer, Warner-Lambert, and Allstate Insurance. He's currently a faculty member of Florida International University's MSHRM program teaching International Human Resources Management and is a facilitator at the FIU Center for Leadership. 
It's true employers can learn more about job applicants via social media profiles or other searches before they are even called for an interview. Deciding whether or not to create and send access to a video resume depends on the company, job, recruiter, and candidate. 
"A well-executed video resume might be the digital code that opens the door, but most doors still require an old-fashioned, standard key," says Altizer. "Some companies ask for video resumes while others won't take them if provided — smart candidates pay enough attention to know the difference before winding up the TikTok."
Videos Are Becoming More Common in the Recruiting Process
Here's another catch: While most applicant tracking systems don't allow uploaded videos, many employers now use text recruiting platforms to connect with candidates. And those systems do allow candidates to exchange video messages when engaging with the employer or recruiter.
Workstream is a text-based hiring platform for local businesses hiring hourly workers. It helps employers source, screen, schedule, and onboard more efficiently through text and automation technology. In Workstream, applicants can create and send video resumes to help themselves stand out to hiring managers. 
Platforms like these are different from the traditional ATS, and employers who have access to this functionality can get to know job seekers quicker than the conventional process. Applying through a system, being selected for an interview, and setting up an in-person or video interview all take time. 
In many cases, employers can complete their interview process all through text message communication, radically shortening the hiring time. For more information about text recruiting and tips for standing out, read our article, Text Message Recruiting: Tips For Job Seekers. 
When to Create a Video Resume
For a creative content or media job, a video resume can be the difference between being called in or ignored, says Altizer. But that's only one career path. For other career types, he would still proceed with caution when considering whether to send a video resume. 
Job seekers should read job postings carefully to understand what employers want from candidates when applying."If I want a video resume, I'll say that in the ad," Altizer added. "My candidate tracking system may or may not permit video files, and my company browser may or may not visit unknown internet sites." There's more, he adds, "A well-executed video resume can inform me about the candidate's video creation skills. But that's about it.
A resume — paper or video — is a 60-second advertisement for the candidate to reach the next step. If a hiring manager is sifting through a pile of resumes and one requires watching a video, it might be a pleasant break or an annoying diversion. Again — if the job is about creating media, I may appreciate the effort — but it had better be good."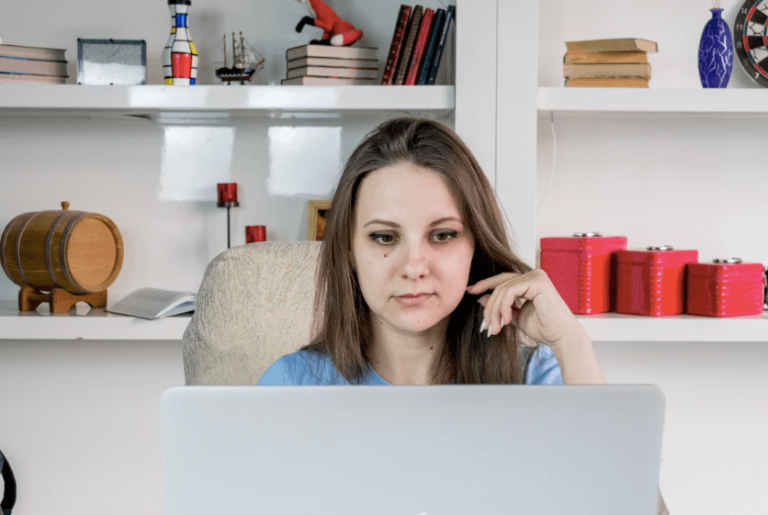 If the position doesn't relate to media creation, a video resume may present more risks than rewards. A clip of a job seeker looking through a microscope won't increase Altizer's confidence in their biochemistry skills but may make him wonder why you aren't pursuing a media career. That said, a clip of you wowing a live crowd might enhance his confidence in you as a corporate trainer. 
How should you determine if a video resume will help you stand out in the application or interview process? Follow these tips, says Altizer:

Job seekers should tailor their resumes to each job they apply for — including video resumes. Nothing says "I want to work for you" less than a generic video resume that doesn't seem focused on the job and company. 

Is this company digitally focused? Does their website and job board feature videos? Does their application process ask for or even allow video resumes? 

What can you produce in a two to three-minute (max) video that delivers more than your paper resume (which you will also need to send in)?
Think those scenarios through when deciding whether or not to create a video resume.
Roadblocks to Video Resume Success
Some employers are using the ATS technology to "blind' resumes so they don't display images, names, and even education and extra-curricular activities to prevent issues of conscious or unconscious bias. Job seekers would have no idea which organization is doing that. Another caveat — hiring managers and those collecting and reading resumes just aren't skilled at what to look for when viewing video resumes. 
"The opportunity for error isn't just with the candidate providing a poorly-executed video but with a manager not being as practiced in assessing anything more than the wow factor of a video resume," said Altizer. 
"Just as certain non-job-related personality traits are preferred for certain jobs, some managers may prefer a candidate for merely submitting a video while others may not take the time to watch it at all. If you're going to invite video resumes, you'll need to train your recruiters and hiring managers on how to assess them just as you do in training interview skills."
Statistics: The Use of Video Is Increasing
Emma Sarro has a Ph.D. in Neuroscience and is a researcher at NeuroLeadership Institute, a New York City-based human resources consulting organization that uses science-based coaching to develop leaders and enhance teams. Over 65% of Fortune 100 organizations trust the NeuroLeadership organization to transform their organizations. 
Sarro provided these insights and statistics related to video resumes:
55% of 1,500 Gen Zers believe video resumes would increase bias 

48% feel uncomfortable

72% believe a traditional resume would best showcase their qualifications and skills
It is bound to increase since virtual recruitment has skyrocketed:
59% of talent acquisition teams have been interviewing candidates over video

65% extend offers without having met their candidate in person 

67% are utilizing a virtual onboarding program
A recent LinkedIn survey (2021) showed that:
79% of hiring managers believe that video has become more important when it comes to interacting with or vetting job candidates 

60% of seekers believe a recorded video could be the next iteration of the cover letter

62% of seekers believe sharing more about themselves could help them land a job 

76% of hiring managers believe seeing a pre-recorded video of a job seeker would be useful  
Employers Talk: Pros and Cons of Videos
Pros of Video Resumes
Mark Pierce, CEO of Cloud Peak Law Group, encourages video resumes and portfolios because it shows a candidate is willing to put in the work to go the extra mile and stand out. 
"They've taken the initiative to do something that's above and beyond what's needed, which is traditionally a resume and a cover letter," said Pierce. "That is a potential indication that this is something they'd also do if they were hired. It's important to find candidates who are willing to do more than the bare minimum to get by, especially with the prevalence of quiet quitting and other similar phenomena."
Pierce says video resumes can help assess candidates to see if they are fit for an initial interview. 
"It's hard to get to know someone from just a document, so a video resume allows us to get a feel for their personality and demeanor," says Pierce. "This makes it more likely for us that the candidates we choose to bring in for interviews will be a good fit for our company." 
Cons of Video Resumes
Jack Underwood, CEO and co-founder of Circuit, a delivery routing and tracking SaaS, talked about the challenges of video resumes with his company. 
"Unfortunately, video resumes don't work well with our ATS, which screens written resume documents to help narrow down our candidates," he said. "We'd still accept a video resume to supplement a regular resume, but it likely wouldn't make much of a difference in the grand scheme of our hiring process unless we were struggling to narrow down similarly qualified candidates to shortlist for interviews."
Video resumes can also open employers up to several other potential pitfalls: "Video resumes can be a DEIB (Diversity, Equity, Inclusion, and Belonging) nightmare, especially for businesses implementing blind hiring processes," said Underwood.
 "Since getting a visual of a candidate feeds hiring managers visual clues about their age, race, gender, and other diverse qualities, it can increase the bias that underrepresented groups already experience." Corey Donovan, president of Alta Technologies, says video resumes can generate both unconscious and explicit bias.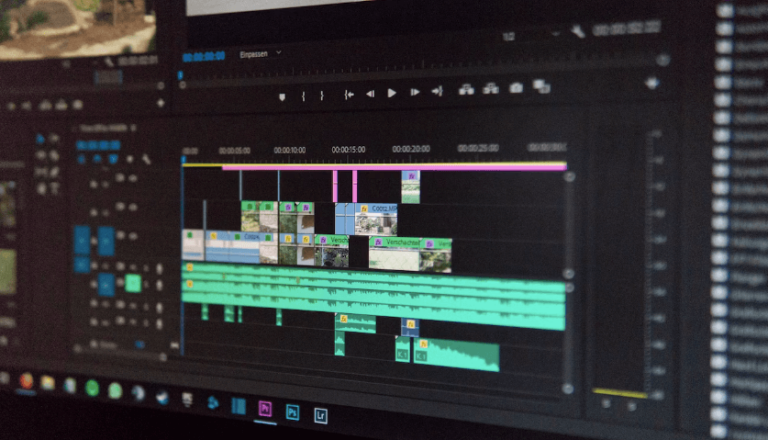 "With video resumes, a bias simply comes into play earlier in the hiring process," said Donovan. "The same bias would be there during the first interview, so it just manifests itself earlier because of the video resume. Unfortunately, in this scenario, the bias would likely prevent the candidate from making it through another round, so the bias is expressed earlier still ends in the same outcome — a candidate not getting a fair chance at any part of the process."
To avoid this, hiring managers must be reminded that they're only evaluating the video resume based on skills, qualifications, and culture fit — not the candidate's personal qualities. 
"It's helpful to provide training on avoiding bias in hiring so that the hiring manager is equipped with tools to evaluate candidates with an open mind," says Donovan. 
Stanislav Khilobochenko, VP of customer services at Clario, a consumer-focused cybersecurity company, reads hundreds of resumes a year. He says job seekers should only submit a video resume or link to a video portfolio if requested as part of the application by the hiring team. If not, their videos may be ignored. 
"A video attachment will be a huge file to download, which is right away a turnoff," says Khilobochenko. "Even if it's included as a QR code or a link, it's probably not going to be viewed unless you are already a top candidate. Even as someone hiring for customer service roles, I would find an uninvited video to be a little odd and more of a speedbump in our established standard operating procedures." 
Cynthia Davies, founder and CEO of Cindy's New Mexico LLC, says the time it takes to review a video resume — especially for companies who receive high volumes of applications, won't be feasible. 
"Unlike a traditional resume, a video resume can't be skimmed, so the review process takes considerably more time," said Davies. "This time-consuming process is something that many companies simply don't have the time or resources for, which is why they turned to using an ATS rather than manually reviewing applications in the first place."
That being said, Davies does believe a video resume or video portfolio can shed much more insight into a candidate than a traditional resume. 
"You get to see a candidate's personality, and they can explain in more detail their roles and responsibilities, address any gaps on their resumes, and more," says Davies. "A video resume provides you with details that you wouldn't normally get to know until the first round of interviews."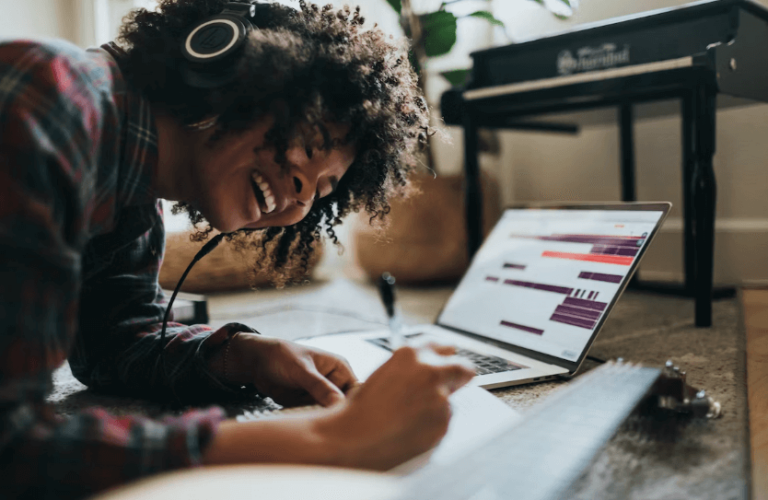 Video Portfolios and Personal Websites
If you do have a personal website and include that link on your resume, cover letter, or your LinkedIn profile, that will increase the chances of it being viewed and could be a better way to showcase the video or provide access to the video for employers, says Khilobochenko.
"Make it creative, make it personal, and most importantly, make it short," said Khilobochenko. "I'm only half kidding, but no one is going to watch more than one to two minutes. And only do this if you are a confident and authentic public speaker. A video of nervous or robotic, rote memorization won't exactly sell us on your personality."
When to Skip a Video Resume
Searching for a job through the traditional methods of filling out an application and submitting a resume is stressful enough. That's why job seekers should not feel they must create a standard resume AND a video resume/portfolio. Especially if one is not comfortable on camera. 
"Skip the video if you're an introvert or struggle to come across well over the visual format," says Underwood. "You may unwittingly harm your chances of getting hired if you make a poor first impression — even if your experience is top-notch."
The Future of Video Resumes
Video resumes have gained popularity as a way for job seekers to differentiate themselves in a competitive job market. They offer unique advantages by allowing candidates to showcase their skills, experience, and personality directly to potential employers, going beyond the limitations of a traditional paper resume. 
However, there are challenges associated with video resumes. Applicant tracking systems (ATS) often do not support video uploads, limiting the submission options for job seekers. Employers may also have concerns about bias, discrimination, and the lack of a standardized format for evaluating candidates. 
It is essential for job seekers to carefully consider job postings, company preferences, and industry norms when deciding whether to create and submit a video resume.
Ready to create a video resume? Learn more here.