WHAT IS THE PURPOSE OF A COVER LETTER?
To some, a cover letter can seem like a strenuous extra step in the job application process. Many job seekers don't understand the purpose of a cover letter or how important a cover letter is to their application. If you're actively looking for a job or trying to get hired, a cover letter is crucial to marketing yourself as the perfect candidate for the position. In fact, many hiring managers do not consider a resume that does not have an accompanying cover letter. 
But don't worry – anyone who can write a grammatically correct letter can write an effective cover letter. Continue reading to learn more about the purpose of cover letters, how they'll make your resume stand apart, and why it's crucial to getting the job you want. In this article, you'll understand the thinking and planning necessary to create a cover letter that drives results.
What's the Purpose of a Cover Letter?
While a resume offers the technical and logistical details of your skills and work experience, a cover letter offers insight into your soft skills, attitude, and motivations, according to Indeed. A cover letter serves as a succinct yet comprehensive introduction to you as a job candidate and provides more information on your background and work experience. It adds to the information on your resume by expanding on your skill sets, achievements, and successes.
Also known as a motivation letter, a cover letter is a formal business document that is attached to your job application. A cover letter is typically the first item a recruiter or hiring manager will see when they get your resume out of the pile of applications, so it should be clean and visually organized to make the best first impression. 
As the first contact between you and your prospective employer, a cover letter is key to presenting yourself as a memorable candidate who has the skills and experience that the employer is seeking. The goal of a cover letter is to provide specific context about you as the applicant, including what is motivating you to apply and why you are the best candidate for the position. In other words, the purpose of a cover letter is to give the recruiter or hiring manager the details they need to know about you as a candidate that gives them a better understanding of what you'll bring to the organization if you are hired. 
It's helpful to view your cover letter as a marketing tool – with it, you can promote yourself as a candidate and demonstrate how you can add value to the organization. Sometimes, a well-written cover letter can be more powerful than the resume itself! 
Doing your research about the organization and the job opening before writing your letter will assist you in writing the most relevant content. Be sure to use your cover letter to demarcate a clear connection between your goals and the organization's values. Specifically relating your skills and qualifications to the organization and the role makes it easier for the recruiter or hiring manager to imagine how you will fit in the role, and that will set you apart from the other candidates. 
How Important is a Cover Letter?
While not every hiring manager or recruiter will read your cover letter, there's no way of knowing, so it's important to provide one nevertheless. In a survey of 200 hiring decision-makers, ResumeLab found 77% of recruiters will give preference to candidates who send a cover letter, and 72% of recruiters still expect cover letters even if the job ad states they're optional. Additionally, 83% of recruiters agree that, although not strictly necessary, a well-written cover letter gives you the opportunity to demonstrate that you are a great fit for the company you are applying for.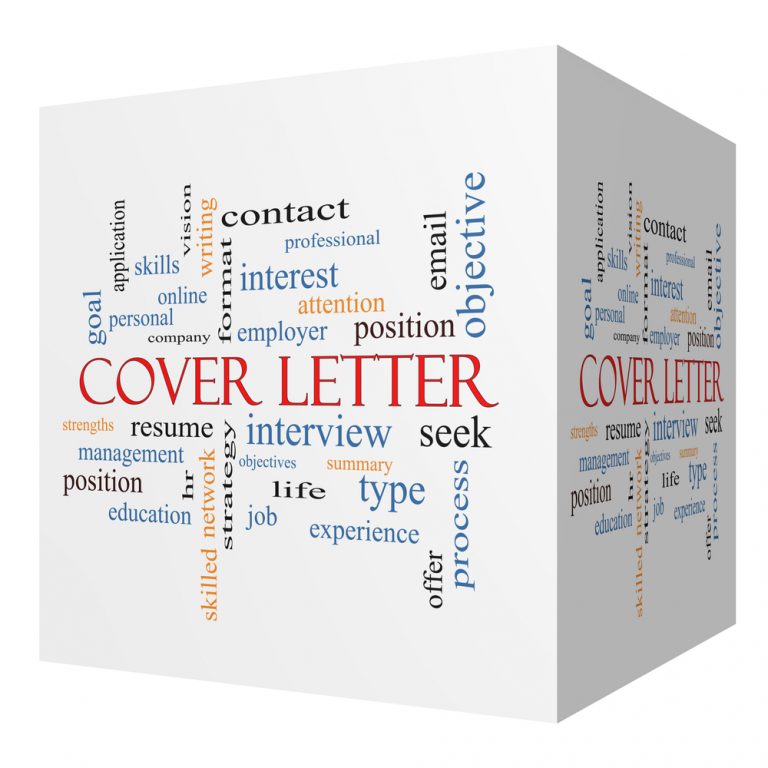 In the same ResumeLabs study, Human Resources professionals stated that cover letters are important and useful for the following 5 reasons:
1. Explaining Motivation
In the study, 63% of respondents stated that cover letters serve to clarify why they are motivated to join the company. Employers want to know if your motivations are aligned with the organization's values and mission. It's also important for organizations to know that you are self-aware enough to understand your own motivations. Use this opportunity to show a clear link between what naturally motivates you and the requirements of the role you are applying for. 
2. Communicating Career Objectives
Next, half of the respondents stated that cover letters can help an applicant convey their career objectives to the recruiter or hiring manager. Often overlooked, career objectives give your prospective employer a look into your work-related goals and ambitions. Being transparent and upfront about your objectives will help employers identify the best role for you, as well as potential learning and development opportunities.
3. Explaining Career Changes
Half of the respondents also stated that cover letters provide space to explain the reasons for changing careers. If you are changing industries or careers, a cover letter can go into more detail about the transferable skills that your resume might not display effectively. You can address what may be lacking on your resume in a cover letter. Otherwise, the hiring manager or recruiter is unlikely to have enough information to determine whether or not you will be able to fulfill the responsibilities of the role. 
4. Justifying Employment Gaps
Just less than half (49%) of respondents, stated that cover letters are great for explaining employment gaps. Without a cover letter, an employment gap can raise questions and red flags with the recruiter or hiring manager, especially if there are other qualified candidates without employment gaps. Additionally, the context you provide in cover letters can supplement limited work experience by offering related abilities or expertise.
5. Highlighting Professional Achievements
Lastly, 47% of respondents stated that cover letters serve to highlight professional achievements. While the recruiter or hiring manager has likely read the professional achievements on your resume, take the opportunity to go in-depth and highlight what you are most proud of in your own words. Cover letters also allow you to differentiate yourself from candidates who may have a similar level of professional achievement.
Key Takeaways: The Purpose of a Cover Letter
Ultimately, a cover letter is a smart and strategic way to convey your motivation for applying and show your personality. Additionally, it shows your commitment to the particular job, as it takes extra time to research, plan, and write a cover letter. Simply submitting a resume to a job posting and believing that the hiring manager will connect the dots and realize how good a fit you are is not enough. 
Clearly, cover letters are more than just a formality and they are worth the time it takes to prepare!
Don't miss the chance to discuss in detail your best qualifications, offer context on what's missing from your resume, and share a bit of your personal story.