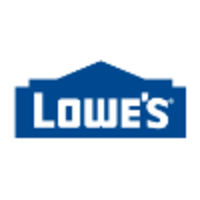 Lowe's
Filter by department
All departments
Filter by department
All departments
HR Management
Management - Other
General and Operations Managers
Sales Managers & Supervisors
Sales - Other
Retail
Cashiers
Sales - Other Services
Administrative - Other
Customer Service
Architecture / Engineering
Engineers
Architects
Drafters / Engineering Technicians
Architecture / Engineering Managers
Arts / Entertainment / Media
Media & Communications
Artists
Designers
Entertainment & Sports
Maintenance / Repair
Building Cleaning
Buildings & Grounds Supervisors
Grounds Maintenance
Maintenance / Repair - Other
Installation / Maintenance / Repair Supervisors
Electrical Mechanics / Installers / Repairers
Car / Truck / Bus Mechanics
Business Operations
Business Operations - Other
Agents of Artists / Performers / Athletes
Buyers / Purchasers
Claims / Appraisers / Investigators
Compliance Officers
Management Analysts
Event Planners
Human Resources
Compensation & Benefits
Training & Development
HR Assistants
Transportation / Logistics
Logisticians
Transportation Managers & Supervisors
Transportation / Logistics - Other
Truck Drivers
Rail Transportation
Water Transportation
Material Movers
Packers & Packagers
Marketing / Advertising / PR
Marketing
Marketing / Advertising / PR - Other
Advertising
PR
Accounting / Finance
Accounting / Finance - Other
Accountants
Auditors
Financial Analysts and Advisors
Tax
Financial Managers
Community / Social Service
Community / Social Service - Other
Counselors
Social Workers
Computer / IT
Computer / IT - Other
Computer Research Scientists
Computer Systems Analysts
IT Security Analysts
Software Developers and Programmers
Database Administrators
Network / Systems Administrators
Network Architects
Computer User Support
Computer Network Support
Mathematical Science
Statisticians
Computer Systems Managers
Construction
Construction
Education
Education - Other
Postsecondary Teachers
Education Administrators
Farming / Fishing / Forestry
Farming / Fishing / Forestry
Food Service
Food Service - Other
Cooks / Food Preparation
Healthcare
Heathcare - Other
Therapists
Registered Nurses
Clinical Laboratory Technicians
Health Practicioner Support
Health Information Technicians
Legal
Legal
Scientists
Scientists
Natural Sciences Managers
Management
Chief Executives
Sales / Retail
Insurance Sales
Sales - Financial Services
Sales - Wholesale & Manufacturing
Administrative
Administrative Services Managers
Administrative Supervisors
Financial Clerks
Receptionists
Secretaries
Office Clerks
Production
Production Managers
Production - Other
Production Supervisors
Assemblers
Food Processing
Metal & Plastic
Textile
Woodworking
Personal Care & Services
Personal Care & Services - Other
Personal Care & Services Supervisors
Entertainment Attendants
Childcare
Personal Care Aides
Law Enforcement / Security
Law Enforcement / Security - Other
Detectives & Criminal Investigators
Security Guards
Team
Professional experience
Years of experience
See how many years of experience Lowe's employees have under their belts from previous professional endeavours.
Top 5 previous employers
Explore the most frequent companies Lowe's employees worked at prior to joining Lowe's.
Industries
Check out all the different industries Lowe's employees have experience in.
Size of previous employers
Examine the size of the companies Lowe's employees worked at prior to joining Lowe's.
Educational background
Fields of study
Discover which fields Lowe's employees studied, grouped by type of degree.
Top educational institutions
See which colleges and universities Lowe's employees attended.
Appalachian State University
North Carolina State University
University of North Carolina at Charlotte
University of Phoenix-Utah
Employee data
Length of employment
See how many years an employee typically spends working for Lowe's.
Age
Age distribution at Lowe's.
Gender ratio
See gender distribution at Lowe's.
| | Gender | Ratio |
| --- | --- | --- |
| | male | 66.3% |
| | female | 33.7% |
Top job titles
These are the top job titles at Lowe's.
Career advancement
Climb up the career ladder
How are the chances of advancing your career at Lowe's relative to the time in a position.
| Years in position | Percentage who advanced |
| --- | --- |
| <1 | 22.2% |
| 1 | 28.6% |
| 2 | 19.2% |
| 3 | 9.9% |
| 4+ | 20.1% |
Top 5 future employers
See the list of companies most Lowe's employees moved on to.
How Do I Match This Company?
Are you and Lowe's a perfect pairing? Let's explore your common touchpoints.
Summary
Company information
History
Lowe's, the Mooresville, North Carolina-based home improvement retailer and distributor, offers a broad range of products including home decorating, maintenance, repair, remodeling, and property maintenance in the US, Canada and MSee more
Address
Multiple locations
Industry
Retail - Building Material & Supply Companies, Lumber & Construction Material Wholesalers
Website
https://www.lowes.com/
Departments
Get a breakdown of the various departments at Lowe's, sorted by size.
| | Field | Ratio |
| --- | --- | --- |
| | other occupation | 31.5% |
| | Customer Service | 14.9% |
| | Sales Managers & Supervisors | 12.6% |
| | General and Operations Managers | 7% |
| | Cashiers | 6.3% |
| | Management - Other | 5.8% |
| | HR Management | 5.3% |
Similar companies
Discover companies that are similar to Lowe's.
How Do I Match This Company?
Are you and Lowe's a perfect pairing? Let's explore your common touchpoints.
Jobs
How Do I Match This Company?
Are you and Lowe's a perfect pairing? Let's explore your common touchpoints.
Q&A about Lowe's
Learn what others have to say about this company or join the discussion by contributing a question or an answer.
Q: What industry is Lowe's in?
Q: What's the stock symbol of Lowe's?
Q: What is the headquarters of Lowe's?
A: The headquarters of Lowe's is Mooresville, NC.
Q: gender breakdown at Lowe's?
A: gender ratio is 33.7% female, 66.3% male.
Q: When was Lowe's established?
Q: What's Lowe's's yearly revenue?
Q: Who is the CEO of Lowe's?
Q: What's the average length of tenure at Lowe's?
A: Typically 4-8 year(s).
Q: What size of companies did Lowe's employees used to work for?
A: Most worked for large businesses before.
Q: How often do employees get promoted at Lowe's ?
A: advancement opportunities are medium
Q: who are employees usually hired by after leaving Lowe's?
A: Amazon, Bank of America, Best Buy, Self Employed, Target, The Home Depot, Walmart, Wells Fargo.
Q: Who are the top previous employers of Lowe's employees?
A: Best Buy, Home Depot, JCPenney, Sears Holdings Corp., Target, The Home Depot, US Army, Walmart.
Q: What's the average age at Lowe's?
Q: Where did most of Lowe's employees go to school?
A: Appalachian State University, North Carolina State University, University of North Carolina at Charlotte, University of Phoenix-Utah, Wilkes Community College.
Q: how long was your employment
Be the first one to answer this question and help a fellow member!
Q: Is Lowe's a good place to start your career?
A: for a starting point I guess it's okay.
Q: will I be excluded from the hiring pool if I don't have a bachelor's degree?
Q: does anybody have any experience in interviewing for Lowe's that they could share?
A: Seems almost imposible to transfer from one Lowes store to another Lowes store.
Q: This one's for long-term employees: has your salary ever been raised at Lowe's? How often and do they operate with substantial salary raises?
Be the first one to answer this question and help a fellow member!
Q: pay every week or every 2 weeks?
Be the first one to answer this question and help a fellow member!
Q: did you work at a big company before Lowe's?
Be the first one to answer this question and help a fellow member!
Q: can I choose not to work on weekends
Be the first one to answer this question and help a fellow member!
Q: Does Lowe's do background checks?
Be the first one to answer this question and help a fellow member!
Q: What is the mission of Lowe's?
A: "Lowe's has been helping customers improve the places they call home for more than 60 years.".
How Do I Match This Company?
Are you and Lowe's a perfect pairing? Let's explore your common touchpoints.
Reviews
Get the scoop on what others who have experience with this company think of working there. Have some insight? Join the conversation and help other job seekers by leaving a review.
Lowe's Outside and Garden
Sales Associate - May 7, 2022
While at Lowe's I would always get my work done earlier and end up just helping customers the whole time, work fun and it was enjoyable until Doug the head manager started being really rude to us we would get all our work done way before it was needed to and we had a lot of down time to ourselves where we basically just clean up and walk around and help customers when needed. Doug I guess had some type of ego power trip, anytime he saw us doing anything even if it was something our supervisors told us to do he'd come into the back and interrogate us about what we're doing and how company time is important, but nagging wasn't the issue, he started getting angrier and more unreasonable he would berate us and then it got so petty, often times he would come into the back find a riped bag and then harp on us for not cleaning it up but I started seeing him come into the department and cut a bag open when someone wasn't looking, and he make us clean it. Dirt gravel sand wood pellets anything.
friendly, company parties, plenty of downtime, can pretty much do whatever you want.
Head management was so incredibly rude to me I couldn't continue working there,
Dead end with no career advancement
Custodial Assistant - Colorado Springs, CO - April 23, 2022
It's okay if you just need a job or to get experience. People come and go like any other work place.
It has it's moments, and I hated to leave.
Henderson, TX - April 11, 2022
Worked there from January 2016 until May 2020. I was dedicated to my job in lumber. Unfortunately, a manager decided to start being a bully and fired me after she wrote me up for bogus incidents that never involved me. Well, I had trained every member of my team in the lumber department, so over the next two days when my team found out I had got kicked, they bounced on out of there. It took twelve employees from other departments to accomplish the tasks that my four teammates did every day. A year later a new store manager took over and fired her on his first day, along with two other managers, because of their hyperextended power trip. They had gotten spoiled to abusing their power from their insignificantly elevated rung on their pseudo corporate ladder. Karma and zen!
Friendly office, Human Resources is really outgoing.
Just treat everyone with the same courtesy you want given to you.
Coworkers made it tolerable
Redmond, OR - March 27, 2022
My job was fun. Coworkers made it a great place to work. Pay was terrible. I had so much work piled on me I couldn't get it all done in one day. Management was clueless about the day to day operations.
10% discount on store items.
Terrible management and rigid rules.
An okay first job
Fulfillment Associate - March 26, 2022
Depending on the stores management it can be a great job and they're very flexible with your schedule. Like all lowes they pay so little for the amount of work you do. You get trained and taught alot of useful stuff but it takes time to get trained for power equipment.
10% off items, even clearance
Mid mid mid
Sales specialist millwork - Cincinnati, OH - March 16, 2022
I would constantly get pressed at work by the managers. In my face always. I would not advise working there if you are looking for an organized environment. Awful work environment.
Everything imaniable. Management is awful
Hard work but great coworkers
Mst - Lehighton, PA - March 8, 2022
Wonderful supervisor and great team. Work was hard depending on the product and or resets but team made it all better.
Build long lasting relationships
Hard on your feet knees and back
It would be a extraordinary place to work and help
Customer Services ASSOCIATE - Gretna, LA - February 27, 2022
I worked at Crescent Towing for 29 years. I just got tired of working there. I wanted to work on land. I am agood worker. I get along with people . I would make a good employee at Lowe .i like to work you live longer buy working.
It is close to my house. I would be a good employee
I got know Cons working at Lowes
Fun and productive place to work.
Lumber cashier - Orlando, FL - February 26, 2022
I loved working at Lowes from 2002 to 2007. I liked working as lumber cashier. I have had experience in the construction and painting having our own businesses. I know a good share of the tools in hardware as i have used a lot of them one time or another. I have been cashiering for approx 35 years.
Learned the ins and outs of Lowes cashiering.
Lowe's: Great team to work with.
This is a great company to work for. Pay is decent. They hired me with no retail experience and I learned it all on the job.
Great teams to work with.
Working weekends and nights and some holidays.
Place stinks
Great benefits except there's little or no opportunity to advance to full time employment. Especially considering that the HR director moved her friends into those positions.
Don't count on anything from this place
Fun and productive
Pricing Coordinator - Opelika, AL - January 29, 2022
Lowes was a very fun place to work during the time that I worked there! We had morning meetings (group huddles) where we were informed about sales, our goals for the week and anything else that was going on that day or week! We got quarterly bonuses if we made our numbers!
Overall great place to work
Having to work outside for a little while during the winter months
Decent place to work in corporate environment
Installed Sales Coordinator - Wilkesboro, NC - January 24, 2022
I can't speak to the store environment, but working inside the corporate office was a wonderful experience. I had excellent supervisors and management with very pleasant company culture and support. Getting accomodations for disability was fairly simple and I had no trouble from management with respecting them.
Good support, reasonable culture around work-life balance
Shifts for non 9-5 work determined by seniority so sometimes harder to get a "good" shift.
Fun coworkers, poor management
Merchandise Service Associate - Murray, UT - December 16, 2021
Working at Lowe's was a fun experience. My coworkers and direct manager were awesome. However, upper management was terrible. There was no support from them at all. They were constantly micromanaging and just made our job more difficult than it was. Also, the whole "Lowe's Safe" things is just their way of avoiding liability for anything, and it just made completing anything more difficult and complicated than it needed to be. I was also told by coworkers that getting a raise or even promotion with that company is rare. It didn't seem like they cared about any of their employees or their career growth.
Upper Management, Rare raises, "Lowe's Safe", Limited Career growth, Salary
Awesome team that I enjoyed working with
Assistant Area Manager - Anchorage, AK - November 20, 2021
Worked for Lowe's from a seasonal hire to being a zone manager in building materials lumber tools and hardware/mill works
Birthday recognition employee of the month Great pay reviews
Lack of talented help in specialty departments
upper management are ass kissers
Assistant Deli Manager - Bradenton, FL - November 11, 2021
founders had a great idea,,,, 2nd generation tried to keep most standers.. 3rd generation managment that they are in now are horrivble... no one wants to take responsibility for adjusting, changing or CORRECTING policies and procedures that do not work... You promete one bad apple and he in returns promotes the same mentallity and before you know it you have NO accountability,,, Publix WILL end up like a walmart.....
you do not have to do your job... someone else will do it for you
pick one anywhere between being hired to quitting...
Supportive
Sales Associate - Casa Grande, AZ - November 5, 2021
I worked at Lowe's for about 8 months, and it was an overall really good job but the management became super overbearing and they started to overwork us.
Great learning opportunities
A Good Job
Full-Time Customer Service Associate - Flower Mound, TX - October 23, 2021
I love working here. The managers are friendly, the pay is decent, and there are opportunities for career advancement! :)
Poor management and no advancement
Long time employee - Merrillville, IN - October 16, 2021
Poor management over all, no advancement in company unless you are in there click, no work home life balance, expect you to work multiple areas at the same time with out help and want the work of 4 people done in one shift by one person. No communication between managers. No raises to associates that have been there awhile and they are expected to do everything and train new people that come in and are making as much as they are. Claims associates pay are maxed out when others in store are making anywhere from 1 to 9 dollars more an hour with less time in company. Hiring unqualified people for positions over highly qualified ones. Then expect them to train that person which would be their boss. Turn over rate is very high at this location. 10 to 20 new faces each month or more. Try and find a manager when you need one. They are hiding in back in either the office or training room. Only a handful of older tenure employees left which are now looking else where for work or retirement.
No job advancements, no rises hardly, poor management, no work home balance.
great work associates
Customer Service Associate - Rancho Santa Margarita, CA - September 8, 2021
Enjoyed working here for 13 yrs Good boss xxxxxxxxxxxxxxxxxxxxxxxxxxxxxxxxxxxxxxxxxxxxxxxxxxxxxxxxxxxxxxxxxxxxxxxxxxxxxxxxx
Lots of sun and running around
Outside Lawn and Garden Associate - Philadelphia, PA - August 31, 2021
I was hire for seasonal work in the spring of 2016. It was a good experience working with all the other seasonal employees as well as the full-time lawn & garden associates.
Good pay, plenty of workers on your shift, at least while the season was going on, nice co-workers .
Hot weather, maybe too physically demanding for some.
Don't do it!
Worker - Anniston, AL - August 30, 2021
Biggest mistake I ever made. Mgt only cares about his bonus. Hourly rate was incorrect and never corrected. Under staffed. No chance for promotion!
Too many to list, work at Home Depot instead!
Fun & Rewarding
Assembler Packer - West Des Moines, IA - August 11, 2021
Hired on as an assembler, but have experience and knowledge with multiple departments in the store. Lowes was a great place to work at as long as you don't fill your plate too full.
Great people to work with
Went through transition & not for the better
Friendly atmosphere
Sales coordinator Exterior - North Port, FL - July 23, 2021
Lowe's can be fast paced at the same time a friendly fun place to work. Management works with you tohelp you reach your goals
You have the ability to learn and grow
inconsistant work schedules
Job is very supportive of others and excellent pay. Room for promotion within is beautiful
Lead customer service rep - Indianapolis, IN - July 16, 2021
I love Lowe's they are family oriented and they care about your health and your wealth. Long as u come to work u can prosper with this company with many recognitions along the way.
No support
MST outside garden - Twin Falls, ID - July 15, 2021
I worked with Lowes for 7 years I started there with breast cancer. Lowes worked with me through all of my medical needs. I also needed two knee replacements, lowes paid 100% of both surgeries. Im very grateful for the medical part of the employer, however they weren't a supportive company to work with, retention, moral support and morale.
Excellent care for medical needs if your full time
No moral support for morale issues. No retention
Managed by underqualified puppets.
Jacksonville, FL - July 12, 2021
Management does not do their job properly. They want people below them to do their job for them. When I presented the A.S.M. with all of the papers and documents for him to fix the problem he would not do it and tried to make me do it. I talked to the district manager and show him all of the items for the issue. He said "You are correct, this is where the A.S.M. should have taken over this" and went back 2 pages of work that I had given him. I have worked a 4 different locations.
benefits (Not money) and convenience of the locations.
The management is underqualified for the job.
Enjoyed my job. It is what you make it.
Customer Service - Anderson, SC - July 5, 2021
I worked outside lawn and garden watering and taking care of the plants. Loved being outside helping customer with the gardening question. Had a great supervisor. He was the best.
I learn so much about my job.
Mangement. People that would not help when it was a two person job. Corp rule.
I won't even shop here.
Product Service Associate - Northport, AL - June 21, 2021
Was hired to open new store and get it on its feet. Had a good job, worked hard to prove myself. Recognized by management. Good employees. Extreme focus on no overtime. I was full-time. Most struggled to get enough hours or a promotion. Management was not honest with employees, 2-faced, non-supportive, and unforgiving if mistakes were made. Not my experiences, but witnessed appalling behavior to the extent that I will not shop any Lowes'. I will drive across town to shop at Home Depot or ACE.
Fellow employees, good customers, decent pay.
Poor management support, dishonesty to employees, few full-time jobs.
Wouldn't recommend this job
Loader Operator - Ann Arbor, MI - June 20, 2021
I was alway rushed and squeezed everyday. Management just sat there and were always in their off hiding and didn't really help on busy days. I always got yelled at because the carts were not brought in on time on busy days.
Good workout, friendly co workers, flexible hours.
no pay raise opportunities, high level of stress, horrible management.
Working at lowes
Appliances specialist - May 27, 2021
Working at lowes for a year and three months I figured out that it's not what you put in , it's what you make of it no matter how much you do for Lowe's it'll never be good enough you have to keep motivating yourself and making sure that you are good in every way possible. Knowing the things I know now I would do it all over again but better , working for poor management made me wish it was a better way for them to communicate. I loved getting compliments from customers and co workers because they seen how hard I worked and how good I was at my job
Lack of communication, lack is associate appreciation etc etc
Productive
Cashier - Greece, NY - May 24, 2021
Lowe's is a great jobs when it's going good and when everyone comes in with the right attitude of why they're actually here, I feel like sometimes people forget why they work.
Not a lot of flexibly for hrs if needed, low on staff.
Can be a hard place to work at
Department Manager - Mountain Home, AR - May 14, 2021
Just felt like a woman the harder you worked the worse you where treated by one male assistant manager.
Customers, some employees pay and insurance was the best
My work at Lowe's
Sales Associate - Shawnee, KS - April 6, 2021
You know I expected this company to be different, I had already had 17 1/2 years of retail with Home Depot and I was actually excited to start. But the days are very long, some 12 hours and the pay one would expect is pretty much on par with Home Depot. I have been there a year now, and although I got a raise, it is not much. I asked for a bigger raise this time around and we'll see what happens. I do most of the physical work in my dept. I am rarely, if ever late, and I show up for work everyday, but there is a person in my dept that shows up 1/2 the time and definitely does less work than I and they make more than I do. Just not equitable.
Disclaimer
LENSA generates certain information provided on this website by compiling and analyzing publicly available data and data from employees/former employees. None of the information provided is endorsed in any way by any of the companies mentioned. We do not guarantee the accuracy, currency, or suitability of this information (including regarding demographics or salary estimate) and you are responsible for how you use it. ALL INFORMATION IS PROVIDED "AS IS" AND "WITH ALL FAULTS". We are not responsible for nor endorse third party content on our website. If you notice any inaccurate information or information you think is proprietary you can email us at support@lensa.com. See our Terms and Conditions and Community Guidelines for more information.