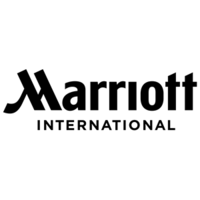 Marriott
Never miss new job openings
Team
Professional experience
Years of experience
How many years of experience do Marriott employees have before joining?
Mena alvarez Yamilet
January 30, 2023
Where they've worked
Where did Marriott employees work before joining?
Loretta Rogers
January 30, 2023
Help I need a job bad and fast to get to start
Industry background
What industries did Marriott employees work in previously?
Past employers' size
Which size companies did people at Marriott work at previously?
Educational background
Educational background
What did employees at Marriott study?
Top educational institutions
Where did employees at Marriott study?
Johnson & Wales University-Providence
University of Central Florida
University of Maryland-College Park
University of Maryland-University College
Never miss new job openings
Employee data
Time employed
How long do employees stay at Marriott?
Age diversity
How does Marriott rank for age diversity?
Gender diversity
How does Marriott rank for gender diversity?
| | Gender diversity | Ratio |
| --- | --- | --- |
| | male | 51.2% |
| | female | 48.8% |
Top roles
What are the top roles at Marriott?
Career advancement
Career advancement
How does Marriott rank for career advancement?
| Years in position | Percentage who advanced |
| --- | --- |
| <1 | 18.1% |
| 1 | 41.9% |
| 2 | 18.5% |
| 3 | 8.7% |
| 4+ | 12.7% |
Future employers
What companies do Marriott employees go on to work at?
Never miss new job openings
How Do I Match This Company?
Are you and
Marriott
a perfect pairing? Let's explore your common touchpoints.
Summary
Company information
History
Marriott International, nestled in Bethesda, MD, is a recognized hotel with 30 brands, being present in 131 countries in more than 7,000 properties. The company culture is embedded in its core values: putting people first, pursuinSee more
Address
Multiple locations
Industry
Traveler Accommodation Companies
Website
https://www.marriott.com
Departments
What departments Marriott employees work at?
| | Departments | Ratio |
| --- | --- | --- |
| | other occupation | 39.5% |
| | Sales Managers & Supervisors | 12.4% |
| | Administrative - Other | 10.2% |
| | Management - Other | 8.3% |
| | General and Operations Managers | 6.4% |
| | Cooks / Food Preparation | 5.6% |
| | Event Planners | 5.5% |
Similar companies
See what companies are similar to Marriott
Never miss new job openings
How Do I Match This Company?
Are you and
Marriott
a perfect pairing? Let's explore your common touchpoints.
Jobs
Never miss new job openings
How Do I Match This Company?
Are you and
Marriott
a perfect pairing? Let's explore your common touchpoints.
Q&A about Marriott
Want to know more about

Marriott

?
Learn what others have to say about Marriott or join the discussion by contributing a question or an answer.
q:
Where did employees work before joining Marriott?
Courtyard by Marriott, Hilton, JW Marriott, Marriott International Inc, Marriott Vacations Worldwide, Renaissance Hotels, Starwood Hotels & Resorts, The Ritz-Carlton Hotel Company, L.L.C..
Never miss new job openings
How Do I Match This Company?
Are you and
Marriott
a perfect pairing? Let's explore your common touchpoints.
Reviews
Have some insight of

Marriott

?
Get the scoop on what others who have experience with Marriott think of working there or join the conversation by leaving a review.
Food and Beverage Director
Lake Mary, FL - April 30, 2021
One of the best experiences in mi professional life
Working for Marriott made a big impact in my professional life. I will always look forward to go back to the Amazing Brand
---
Pros and Cons
Friendly, family environment, perks
pierre Gilson
February 2, 2023
Executive Housekeeper
May 12, 2021
It was the best place when it was owned by Columbia Sussex management they cared about the employees But when the new owners Cresent resort management bought it there was alot of racism They did not care about there employees and it became the worst work place for so many people over half the staff left there including myself after 7 years of working there they only had the company for a year and people was fed up with the talk to like we were nothing getting yelled at never beloved in us hardly come to meeting would not speak to staff but expect you you speak first someone was written up because they didn't say hi!!!
Dir. Of Marketing
Palm Desert, CA - July 20, 2021
Trying to stay afloat, no leadership
I worked 18yrs with Westin and Marriott took over and cleaned house, no regard for seniority or loyalty.... A true good old boys club.
---
Pros and Cons
A job I loved but no leadership
Lack of leadership and direction
Sous Chef
Park City, UT - October 27, 2021
Informative, always ready to teach and help one grow
I graduated the chef training program...and my career took off! Learning how and more importantly to help people succeed.
---
Pros and Cons
Travel opportunities, learning skills
a lot to learn...but worth it
Inbound/Outbound Sales Representative
Orlando, FL - October 31, 2021
Great company to work for. Great Benefits.
I worked for Marriott for 5 years doing Inbound/Outbound Sales. They have a great product to sell. A great base and commission pay structure. I had many personal issues to deal with while working for Marriott. HR and my managers worked with me through everything. I would highly recommend working here. Great work life balance. The product sells itself. They have amazing resorts and lots of options for the customers.
---
Pros and Cons
Benefits. Health Insurance. 401k. hours. Flexibility
Excellent training and job advancement
The only problem is with flagship properties. The annual 'changing of the guard' as they bring in new management companies is a nightmare. You never know if your job will be cut next. I went from over a dozen staff to 3 in 3 years. The 4th year the management company cut the accounting department from the property and moved it to their office in another state. A huge part of the executive and management level staff were fired. Marriott as a whole is great, but be careful if you're a privately owned property.
---
Pros and Cons
Excellent training and advancement
Privately owned companies with annual management company changes
Assistant General Manager
El Paso, TX - January 4, 2022
Franchise Hospitality Industries are the Worst.
From no Lunch breaks, no life balance, low pay, always working with a skeleton crew and never appreciated.
Sales manager
Newport Beach, CA - April 18, 2022
Worked in timeshare as a Manager . Enjoyed the diversity and meeting with new hires and customers in the field.
---
Pros and Cons
Big corporate Not as intimate as I like
Reservations Call Center Representative
San Antonio, TX - April 20, 2022
Marriott is a great company to work for!
My first call center job. The management is awesome. Marriott takes care of their employees. The room discounts were unbelievable. Marriott was ranked in San Antonio as a top employer. I agree!
---
Pros and Cons
Wish I had more days off to travel.
Industrial trainee
September 8, 2022
Fun and productive work place
I join that place as trainee i learn alot from that place. Everyone is very friendly including managers . What I don't know if as or if they think I don't know everyone try there best to teach me and i am also be attentive to learn new things from someone.
---
Pros and Cons
Free food and friendly staff
Housekeeper
Philadelphia, PA - October 29, 2022
lly love working for bthe Marriott Mr. Marriott i met at a employee appreciation meeting that Mr.Marriott had Ms. Marla Gibbs from the tv show The Jefferson as the speaker for our day employees She had just wrote her book, Ms.Gibbs. Didn't get to read it lost it in fire . It was a great day for me, I was dealing with a lot of family issues, So io dont know if it is still like a family due to the loss of Mr. Marriott.
would be fun if management did their job.
I do leave a lot of reviews and mostly 5 * ones. But at this point, I will not do it. Marriott as a company is one of the worst companies to work for. I am talking about personal experience. My almost 10 years, since 2013 to 2022 sept. was a nightmare. It all started with management. Instead of them being supportive they were everything BUT. Management makes a company either sink or swim.
Executive Chef
San Antonio, TX - December 21, 2022
I worked for Marriott since 1998 until 2021 when the wardman park hotel closed I enjoyed every minutes
---
Pros and Cons
All pros, great pay and good benefits
No cons unless you don't know how to deal with the unions
Never miss new job openings
Disclaimer
LENSA generates certain information provided on this website by compiling and analyzing publicly available data and data from employees/former employees. All company names are the registered trademarks of their original owners. The use of any trade name or trademark does not imply any association with the third-party company. None of the information provided is endorsed in any way by any of the companies mentioned. We do not guarantee the accuracy, currency, or suitability of this information (including regarding demographics or salary estimate) and you are responsible for how you use it. ALL INFORMATION IS PROVIDED "AS IS" AND "WITH ALL FAULTS". We are not responsible for nor endorse third party content on our website. If you notice any inaccurate information or information you think is proprietary you can email us at support@lensa.com. See our Terms and Conditions and Community Guidelines for more information.