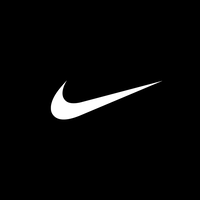 NIKE
Never miss new job openings
Team
Professional experience
Years of experience
How many years of experience do NIKE employees have before joining?
Where they've worked
Where did NIKE employees work before joining?
Industry background
What industries did NIKE employees work in previously?
Past employers' size
Which size companies did people at NIKE work at previously?
Educational background
Educational background
What did employees at NIKE study?
Top educational institutions
Where did employees at NIKE study?
Portland Community College
Portland State University
Never miss new job openings
Employee data
Time employed
How long do employees stay at NIKE?
Age diversity
How does NIKE rank for age diversity?
Gender diversity
How does NIKE rank for gender diversity?
| | Gender diversity | Ratio |
| --- | --- | --- |
| | male | 62.9% |
| | female | 37.1% |
Top roles
What are the top roles at NIKE?
Career advancement
Career advancement
How does NIKE rank for career advancement?
| Years in position | Percentage who advanced |
| --- | --- |
| <1 | 18.8% |
| 1 | 40.5% |
| 2 | 22.6% |
| 3 | 8.9% |
| 4+ | 9.2% |
Future employers
What companies do NIKE employees go on to work at?
Never miss new job openings
How Do I Match This Company?
Are you and
NIKE
a perfect pairing? Let's explore your common touchpoints.
Summary
Company information
History
NIKE is a global designer, marketer and distributor of athletic footwear, apparel, equipment and accessories for a wide variety of sports and fitness activities, with a family of brands including Jordan and Converse. NIKE aspires See more
Address
Multiple locations
Industry
Textile / Leather / Apparel Manufacturers
Website
https://nike.com
Departments
What departments NIKE employees work at?
| | Departments | Ratio |
| --- | --- | --- |
| | other occupation | 28.7% |
| | Entertainment & Sports | 11.4% |
| | Management - Other | 11% |
| | Sales / Retail | 10.4% |
| | Designers | 7.2% |
| | Marketing / Advertising / PR | 7.1% |
| | Administrative | 6.2% |
Similar companies
See what companies are similar to NIKE
Never miss new job openings
How Do I Match This Company?
Are you and
NIKE
a perfect pairing? Let's explore your common touchpoints.
Jobs
Never miss new job openings
How Do I Match This Company?
Are you and
NIKE
a perfect pairing? Let's explore your common touchpoints.
Q&A about NIKE
Want to know more about

NIKE

?
Learn what others have to say about NIKE or join the discussion by contributing a question or an answer.
q:
Top future employers of NIKE employees?
adidas, Amazon, Apple, Columbia Sportswear, Converse, Intel, Self Employed, Under Armour.
Never miss new job openings
How Do I Match This Company?
Are you and
NIKE
a perfect pairing? Let's explore your common touchpoints.
Reviews
Have some insight of

NIKE

?
Get the scoop on what others who have experience with NIKE think of working there or join the conversation by leaving a review.
Processing Associate
Memphis, TN - March 26, 2021
Nike has potential to be greater then greater but it lacks professionalism . Managers should not just be able to go around and fire permit or temp employees with out an explanation as to why . Temps being treated unfairly because they're not permit is very unfair . All employees should be treated equally fair . Also Nike permit and temp employees bag should be checked while walking out of the facility !
---
Pros and Cons
Bad management , favoritism , not temp friendly , short breaks
Project Manager
Beaverton, OR - May 3, 2021
NIKE has lost it's way. It used to be a very creative company with emphasis on sports and fitness, ie, the athlete. NIKE now is hyper focused on social justice and not offending anyone, both internally and externally.
Shoe department
El Paso, TX - June 8, 2021
It was a fun and productive environment
Working at Nike was a great experience I loved helping people find the right shoe they needed and it was always great seeing the costumer leave happy
---
Pros and Cons
The discount and just making costumers happy
There weren't many cons in this job
Reconciliation Analyst
Memphis, TN - September 8, 2021
Fun easy work place with a lot of room for growth
I loved working at Nike. Even though at the time I was juggling school and work which made things a little difficult. Other than that it was such a blessing to be a part of Nike and I wish I could have stayed so that I could make a graphic design career out of Nike. I know for a fact that I would have been the best employee and partner. My skills are unmatched
---
Pros and Cons
Great management. Growth opportunities. Benefits
Set schedule. Wouldn't recommend working and going to school at the same time. That was my downfall
Warehouse packer
Memphis, TN - September 10, 2021
Fun & productive workplace
This was one of the easiest jobs ever and we got paid every week. We just never knew for sure what time we were getting off which caused problems for some people.
---
Pros and Cons
Discounts on shoes, free shoes, time off, easy money, free sonic ice
Long hours, odd hours, never a set time going home
Sales Associate
Ocean City, MD - October 8, 2021
Busy work environment, but fantastic colleagues
Being in a high volume tourist destination, we were ALWAYS busy. However, the managers and other employees were friendly and fun to work with.
---
Pros and Cons
Free Keurig coffee machine to use.
Very Busy, a lot of hours
Tech Support- Apps and Devices
Mesa, AZ - November 3, 2021
Fun place to work, but understaffed
This was a job with Nike through 24-7 InTouch. They were extremely understaffed and the hours are always there for overtime, but your schedule would not allow for any home life. 10pm one night and 5am the next day was common and morale was very low. Management was a huge issue and recognition for negative was #1 while recognition for positive was somewhere on their list, but they were in no hurry to find it. Some did well, others did not, I just didn't want a part of the changing leadership style, so I quit.
---
Pros and Cons
Cool free nike stuff and a discount
Management, Time Management
Material Handler
Memphis, TN - December 13, 2021
Will leave you a broken shell of yourself.
I gave Nike my all. I was even named, The Hardest Working Woman in Nike!!! In the end, they left me with 3 bulging discs, half of a shoulder, and no worker's compensation. They did not try to find me a place to work with in the facility. Just threw me out. I was back on welfare due to all the needles therapy and Dr's appointments. The campus nurse was the only one that makes the managers listen and put me on light duty. The day i got hurt, she was on leave. Their lawyers called it a preexisting condition. They use you and get rid of you. Period
---
Pros and Cons
Other states pay more for the same position, you have to train your managers without extra pay
Visual Designer
Dothan, AL - January 31, 2022
I love working for Nike Motivational exciting and you can learn so much. Nike Has a reputation to keep and they don't want you to mess it up, So make it look good.
---
Pros and Cons
Got a new pair of nike a month
Pay wasnt that good but it wasnt bad either
Shipping Clerk/Admin
Memphis, TN - February 25, 2022
A company everyone should at least experience. The vibe and atmosphere is euphoric. The work easy, just a lot of walking
---
Pros and Cons
Family environment , free stuff
You must get your pay right merge hitting that floor, or you'll be stuck getting underpaid.
Tv host and personal trainer
May 24, 2022
Creator, producer, nice employer
I worked with Nike for 3 years as a trainer, sportsman, tv host and photographer. I was runner too.
---
Pros and Cons
Friendly office, 5 employers. We was a family
VP
Boston, MA - August 6, 2022
I started when the company was still all about sports, and it was awesome. Now, it is another woke corporation focused on stock growth above all.
---
Pros and Cons
Lifestyle and cool factor
Hyper political culture now
It is a great experience and to learn new things about the company. I learned a lot from this company and how it is operated.
---
Pros and Cons
Good spacing of work place
Never miss new job openings
Disclaimer
LENSA generates certain information provided on this website by compiling and analyzing publicly available data and data from employees/former employees. All company names are the registered trademarks of their original owners. The use of any trade name or trademark does not imply any association with the third-party company. None of the information provided is endorsed in any way by any of the companies mentioned. We do not guarantee the accuracy, currency, or suitability of this information (including regarding demographics or salary estimate) and you are responsible for how you use it. ALL INFORMATION IS PROVIDED "AS IS" AND "WITH ALL FAULTS". We are not responsible for nor endorse third party content on our website. If you notice any inaccurate information or information you think is proprietary you can email us at support@lensa.com. See our Terms and Conditions and Community Guidelines for more information.