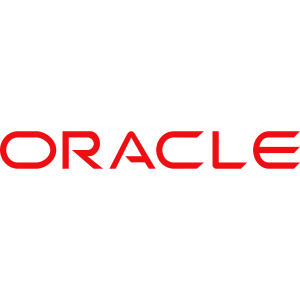 Oracle
Never miss new job openings
Team
Professional experience
Professional Growth
How many years of experience do Oracle employees have before joining?
Professional Growth
What industries did Oracle employees work in previously?
Professional Growth
Where did Oracle employees work before joining?
Educational background
Educational background
What did employees at Oracle study?
Top educational institutions
Where did employees at Oracle study?
Carnegie Mellon University
San Jose State University
The University of Texas at Austin
University of California-Berkeley
University of Southern California
Never miss new job openings
Employee data
Professional Growth
How long do people stay in a role at Oracle?
Culture & Values
How does Oracle rank for age & gender diversity?
Career advancement
Professional Growth
How does Oracle rank for career advancement?
Never miss new job openings
How Do I Match This Company?
Are you and
Oracle
a perfect pairing? Let's explore your common touchpoints.
Summary
Company information
History
Oracle, the Redwood City, California-based software firm, offers cloud applications, engineered systems,and platform services. Oracle's culture lies on its core values of commitment to customer satisfaction, diversity and integritSee more
Address
Multiple locations
CEO
Safra A. Catz & Mark Hurd
Industry
Computer Systems Design Companies, Software Publishing Companies
Website
https://oracle.com
Departments
What departments Oracle employees work at?
| | Departments | Ratio |
| --- | --- | --- |
| | other occupation | 28.7% |
| | Computer / IT - Other | 11.4% |
| | Software Developers and Programmers | 11.2% |
| | Sales Managers & Supervisors | 10% |
| | Management - Other | 8.4% |
| | Computer Systems Managers | 7.2% |
| | Marketing / Advertising / PR | 5.4% |
Similar companies
See what companies are similar to Oracle
Never miss new job openings
How Do I Match This Company?
Are you and
Oracle
a perfect pairing? Let's explore your common touchpoints.
Jobs
Never miss new job openings
How Do I Match This Company?
Are you and
Oracle
a perfect pairing? Let's explore your common touchpoints.
Q&A about Oracle
Want to know more about

Oracle

?
Learn what others have to say about Oracle or join the discussion by contributing a question or an answer.
q:
What companies are affiliated with Oracle?
Never miss new job openings
How Do I Match This Company?
Are you and
Oracle
a perfect pairing? Let's explore your common touchpoints.
Reviews
Have some insight of

Oracle

?
Get the scoop on what others who have experience with Oracle think of working there or join the conversation by leaving a review.
Austin, TX - February 3, 2023
the only technology company I have ever worked for that provides zero training or collaboration
Hello, welcome to Oracle. Good luck in your role. Next, we provide no training, no structure, no guidance, no assistance, no mentoring. Just figure out all of our tools and processes without any playbook, documented process or training.
---
Pros and Cons
constant reorganization, poor management, no training, frequent layoffs
Office Services Support II
September 8, 2022
I worked for Oracle for 15 years and I was let go due to cutbacks. I enjoyed working for Oracle and over the years I received a lot of experience as an office support employee.
---
Pros and Cons
The pros were meeting really nice people and providing customer services
The bad part was getting let go after many years of service
Nashville, TN - May 5, 2022
I worked in data base product sales. Oracle was the most difficult job of my 50 year career but also the most financially rewarding. You must be a self starter and can manager the job without supervision.
---
Pros and Cons
Very lucrative pay plan for successful sales people
24 hour a day demand from management
Enterprise Account Manager
Kent, OH - January 7, 2022
Wanted to commit suicide…
Worst 6 months of my life. The internal competition between sales teams was horrific. Too many reps calling on the same customer being compensated on selling the same products caused bitter in-fighting… A customer, during an annual business review, reproached the 25+ Oracle reps attending, instead of providing a comprehensive solution to solve their business needs, of pushing products they didn't need. I was appalled.
---
Pros and Cons
Great pay… that is their only saving grace
There isn't enough room to list… but when one looks at the extremely high turn-over, you get it.
Information Technology Manager
Richmond, VA - July 10, 2021
Excellent Company and treats employees with much respect and ensuring everyone is educated .
Oracle ensured I took advantage of their education and training opportunities. This is validated quarterly through resume reviews.
---
Pros and Cons
Education and training opportunities
9 year working in this company for Oracle Enterprise Manager Grid Control and Cloud Control I work here for almost 10 years
Redwood City, CA - April 8, 2021
Great Job - Mediocre Company
I loved my job as Video Producer at Oracle. Unfortunately, the company did not offer raises or bonuses for contributors in my group for many many years. While insurance costs and cost of living rose, and while Oracle management prospered mightily, worker bees went unappreciated. Then after many years as a loyal employee, most of my team was laid off. So while my work was terrifically rewarding and Oracle personnel remain the best, the company leaves much to be desired in the way it considers its employees.
---
Pros and Cons
Great co-works, great customers, interesting work
Little regard for workers while upper level management prospers
Never miss new job openings
Disclaimer
LENSA generates certain information provided on this website by compiling and analyzing publicly available data and data from employees/former employees. All company names are the registered trademarks of their original owners. The use of any trade name or trademark does not imply any association with the third-party company. None of the information provided is endorsed in any way by any of the companies mentioned. We do not guarantee the accuracy, currency, or suitability of this information (including regarding demographics or salary estimate) and you are responsible for how you use it. ALL INFORMATION IS PROVIDED "AS IS" AND "WITH ALL FAULTS". We are not responsible for nor endorse third party content on our website. If you notice any inaccurate information or information you think is proprietary you can email us at

[email protected]

. See our Terms and Conditions and Community Guidelines for more information.