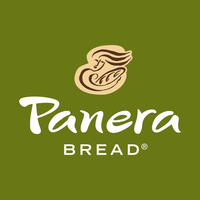 Panera Bread
Job alerts from
Panera Bread
Never miss new job openings
Team
Professional experience
Years of experience
How many years of experience do Panera Bread employees have before joining?
Where they've worked
Where did Panera Bread employees work before joining?
Industry background
What industries did Panera Bread employees work in previously?
Past employers' size
Which size companies did people at Panera Bread work at previously?
Educational background
Educational background
What did employees at Panera Bread study?
Top educational institutions
Where did employees at Panera Bread study?
Johnson & Wales University-Providence
Missouri State University-West Plains
University of Missouri-Columbia
Job alerts from
Panera Bread
Never miss new job openings
Employee data
Time employed
How long do employees stay at Panera Bread?
Age diversity
How does Panera Bread rank for age diversity?
Gender diversity
How does Panera Bread rank for gender diversity?
| | Gender diversity | Ratio |
| --- | --- | --- |
| | male | 50.8% |
| | female | 49.2% |
Top roles
What are the top roles at Panera Bread?
Career advancement
Career advancement
How does Panera Bread rank for career advancement?
| Years in position | Percentage who advanced |
| --- | --- |
| <1 | 22.9% |
| 1 | 29.6% |
| 2 | 18.9% |
| 3 | 10.6% |
| 4+ | 17.9% |
Future employers
What companies do Panera Bread employees go on to work at?
Job alerts from
Panera Bread
Never miss new job openings
How Do I Match This Company?
Are you and
Panera Bread
a perfect pairing? Let's explore your common touchpoints.
Summary
Company information
History
Based in Saint Louis, MO, Panera Bread is a chain store of fast casual restaurants with over 2,000 locations, all of which are in the United States and Canada, operating with more than 140,000 associates. On average the company opSee more
Address
Multiple locations
Industry
Full-Service Restaurants, Bakeries
Website
https://panerabread.com
Departments
What departments Panera Bread employees work at?
| | Departments | Ratio |
| --- | --- | --- |
| | other occupation | 25.9% |
| | General and Operations Managers | 23.6% |
| | Training & Development | 14.5% |
| | Food Service | 9.8% |
| | Management - Other | 9.6% |
| | Cashiers | 9.2% |
| | Food Processing | 7.4% |
Similar companies
See what companies are similar to Panera Bread
Job alerts from
Panera Bread
Never miss new job openings
How Do I Match This Company?
Are you and
Panera Bread
a perfect pairing? Let's explore your common touchpoints.
Jobs
Job alerts from
Panera Bread
Never miss new job openings
How Do I Match This Company?
Are you and
Panera Bread
a perfect pairing? Let's explore your common touchpoints.
Q&A about Panera Bread
Want to know more about

Panera Bread

?
Learn what others have to say about Panera Bread or join the discussion by contributing a question or an answer.
q:
What industry does Panera Bread belong to?
Accommodation and Food Services.
Job alerts from
Panera Bread
Never miss new job openings
How Do I Match This Company?
Are you and
Panera Bread
a perfect pairing? Let's explore your common touchpoints.
Reviews
Have some insight of

Panera Bread

?
Get the scoop on what others who have experience with Panera Bread think of working there or join the conversation by leaving a review.
Trainer
Sacramento, CA - March 24, 2021
This company has a high turn over rate for a reason. Employees are overworked and underpaid. If you're a good worker, expect to pick up everyone else's slack.
Delivery (i don't think they have this anymore)
Fayetteville, NC - March 26, 2021
Good place to work with good staff
I worked at the Ramsey panera bread as a delivery driver. Unfortunately i did not hold up my end of the job and was released due to miscommunication on my end. Nevertheless it was an ok place to work but the staff made it a great place to work.
---
Pros and Cons
Can be long hours even at part time
Operator machine.
Fairfield, CA - March 29, 2021
I work for 2 year in sanitation and 4 year in pan washer and 7 year in produccion line.I very happy for my joob in Panerabread.
General Manager
Davie, FL - April 7, 2021
Stressful and unsupportive work environment company
The company is very bottom line oriented and does not provide any care for the employees overall. The stress is intolerable, resources are limited, pay is very low and opportunities to grow are very minor. The schedules are overwhelmed and the work environment is very demanding. Staff cannot physically take breaks. Call outs and turnover is high. I wish I never worked there and dedicated most of my life to this company not realizing the mental and professional abuse I have been subjected to by this employer. I do regret every single minute of my skills and labor I did give to them.
---
Pros and Cons
stressful, no breaks, no perks, decline in market demands regulates the bonus structures
Baker Training Specialist
May 27, 2021
Really awful company that doesn't care about it's employees
Once upon a time Panera was a decent place to work. This was before JAB Holding got ahold of it and absolutely gutted it for all the good it ever had. The higher ups keep making impractical decisions from behind a desk without having ever worked in a single café. They continue to cut labor hours and expect the same and often more productivity in less amount of time. They have zero idea of how much actual labor is required in order to get anything done. Constantly understaffed, underpaid, and underappreciated. Expect to work with broken and unsafe equipment. Constantly. Requested replacement wheels for the baking racks for 6 months because the wheels had started breaking down to the point where they wouldn't turn anymore and the racks were getting stuck in the oven, falling over, etc. and it took a new district manager to actually get this severe safety hazard taken care of. Labor department and OSHA should probably take a peek at the place.
---
Pros and Cons
None. This company will suck the life out of you and leave you a husk of a person.
More than they give me characters to type out.
Didnt get to move up in company i worked for them for 10 years and never got the chance for advancement
Trainer
Houston, TX - June 2, 2021
This is the dirtiest place ever. Policies and procedures are not followed and employees do not wash their hands.
Associate
Catonsville, MD - June 8, 2021
terrible management and no schedule flexibility
this place is a complete mess, management is awful. I worked part time and they had me working full time even though I gave them days I can and cannot work they did not listen to that. Didn't even work here for 3 months before I left.
---
Pros and Cons
poor management, low pay, not many opportunities for growth
Customers Service Assoicate
Lady Lake, FL - June 28, 2021
Fun productive work place
I was hired back in September of 2019, and I was there until the Covid-19 outbreak happened and Panera was forced to cut staff I was notified that I was cut to no fault of my own. I got to know the staff very well, and I miss working there but at least I could still walk in, and some of the staff who know me come up and talk with me for a little bit.
---
Pros and Cons
Managers would buy our breakfast if we do an excellent job, and we had free drinks.
No paid time off when you want to take vacation for something out of town.
Onalaska, WI - July 2, 2021
Not good place to work for. A bad gm that cannot do any of the jobs there, very unfriendly .
This store has really poor top management. Only cares about himself and very unfriendly. He had no customer service skills either!!!
---
Pros and Cons
The top management is really unfair
Barista Cashier
Charlottesville, VA - July 5, 2021
Working at Panera was a great experience. It helped to increase my customer service and team building skills that I need for the future.
---
Pros and Cons
Boring music playlist and the location was the middle of no where to me.
Prep Cook
Twinsburg, OH - August 8, 2021
It was fun while i worked there i lived close at the time so i was able to walk and i would work in the back an prep the meats and chicken for all there sandwiches
---
Pros and Cons
To many topping for their sandwiches
ast mgr
Moorestown, NJ - August 30, 2021
Staff are treated horribly and their self proclaimed turn over rate is one of the worst in the food industry.
---
Pros and Cons
Staff is treated with no respect and are brow beaten.There is no coordination or proper management
Senior Facilities Manager
Katy, TX - October 20, 2021
Horrible and Under Paid Stayed Because GM was really good
Under paid every single employee especially managers and the area manager was extremely rude and reflected what i feel the company is about. Taking advantage of anyone to make more money and save money. The company offers no benefits for full time employees, the hours are semi flexible being that our GM gave us days off and really helped out only her part. The told every manager they would be recieving bonus's quarterly for certain stats when achieving those stats and excelling past them the bonus was not recieved and was told that all the things we needed to do better with no positive reinforcement as well as didnt recieve the bonus $600 a lot to college kid like myself. Other than the managers of the actual store being the very best the corporation itself is horrible.
---
Pros and Cons
great staff and actual store managment
under paid and horrible corporation
Line Cook
December 2, 2021
Ok experience with no room for growth or improvement
It was just a ok job with me trying for months to move up through my work and showing my ability in learning all position but all went unnoticed
---
Pros and Cons
Discount on food that's it