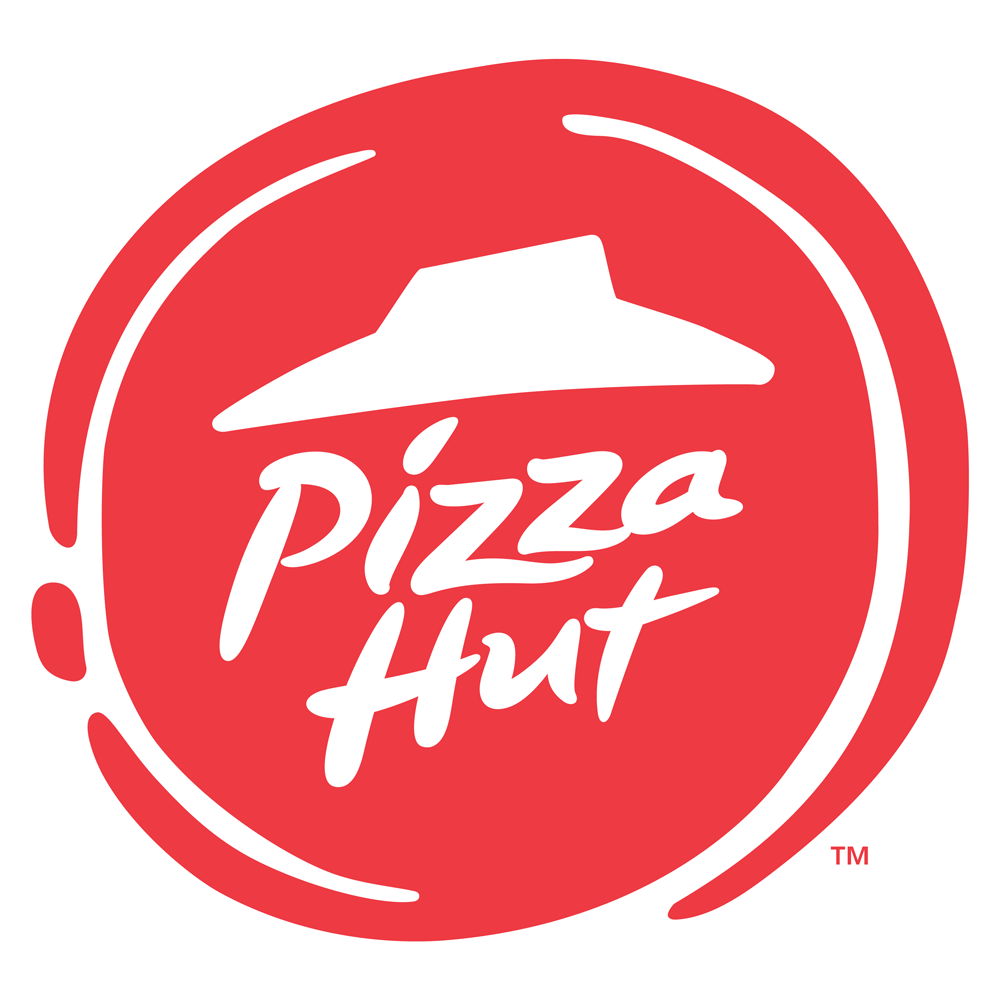 Pizza Hut
Job alerts from
Pizza Hut
Never miss new job openings
Team
Professional experience
Professional Growth
How many years of experience do Pizza Hut employees have before joining?
I leaved in Kuwait to Pizza Hut company.
Professional Growth
Where did Pizza Hut employees work before joining?
Professional Growth
What industries did Pizza Hut employees work in previously?
Professional Growth
Where did Pizza Hut employees work before joining?
Educational background
Educational background
What did employees at Pizza Hut study?
Top educational institutions
Where did employees at Pizza Hut study?
Purdue University-Main Campus
Southern Methodist University
Texas A&M University-Texarkana
University of North Texas
University of Phoenix-Utah
Job alerts from
Pizza Hut
Never miss new job openings
Employee data
Professional Growth
How long do people stay in a role at Pizza Hut?
Culture & Values
How does Pizza Hut rank for age & gender diversity?
Professional Growth
What are the top roles at Pizza Hut?
Career advancement
Professional Growth
How does Pizza Hut rank for career advancement?
Padam Shrestha
April 2, 2023
Professional Growth
What companies do Pizza Hut employees go on to work at?
Job alerts from
Pizza Hut
Never miss new job openings
How Do I Match This Company?
Are you and
Pizza Hut
a perfect pairing? Let's explore your common touchpoints.
Summary
Company information
History
Pizza Hut, the Plano, Texas-based chain of restaurants with the motto of make hungry people happy, offers pizza, pasta, wings, and other food services in 14,000 restaurants located in various parts of the world. Pizza Hut brand cuSee more
Address
Multiple locations
Industry
Limited-Service Restaurants
Website
https://pizzahut.com
Departments
What departments Pizza Hut employees work at?
| | Departments | Ratio |
| --- | --- | --- |
| | Truck Drivers | 24.2% |
| | Management - Other | 15.4% |
| | General and Operations Managers | 15.3% |
| | other occupation | 13.8% |
| | Cooks / Food Preparation | 10.8% |
| | Servers / Bartenders | 10.2% |
| | Customer Service | 5.9% |
Similar companies
See what companies are similar to Pizza Hut
Amine El allali
January 26, 2023
Hello, I worked in a pizzeria for 3 years, and for now, I am interested in this job
Job alerts from
Pizza Hut
Never miss new job openings
How Do I Match This Company?
Are you and
Pizza Hut
a perfect pairing? Let's explore your common touchpoints.
Jobs
Job alerts from
Pizza Hut
Never miss new job openings
How Do I Match This Company?
Are you and
Pizza Hut
a perfect pairing? Let's explore your common touchpoints.
Discussion about Pizza Hut
Want to know more about

Pizza Hut

?
Share your thoughts and ideas about Pizza Hut with others in our community.
What industry is Pizza Hut in?
they're in Accommodation and Food Services.
What's the main location of Pizza Hut?
gender breakdown at Pizza Hut?
gender ratio is 38.2% female, 61.8% male.
When did they start Pizza Hut?
What's Pizza Hut's yearly revenue?
What's the name of Pizza Hut's CEO?
How long do people usually work for Pizza Hut?
What size of companies did Pizza Hut employees used to work for?
Most worked for large businesses before.
what are the chances of career advancement at Pizza Hut?
who are employees usually hired by after leaving Pizza Hut?
Domino's Pizza LLC, McDonald's, Papa John's, Self Employed, Taco Bell, Target, US Army, Walmart.
Who are the top previous employers of Pizza Hut employees?
from what i found these companies Burger King, Domino's Pizza LLC, McDonald's, Papa John's, Subway, Target, Walmart, Yum! Brands.
What's the average age at Pizza Hut?
Where did most of Pizza Hut employees go to school?
Purdue University-Main Campus, Southern Methodist University, Texas A&M University-Texarkana, University of North Texas, University of Phoenix-Utah.
can I wear shorts in the summer?
Where were you before joining Pizza Hut?
how old do you have to be to work at Pizza Hut?
What's the best part of working for Pizza Hut in your opinion?
What kind of degree does Pizza Hut want from applicants?
What are the working hours
How often does Pizza Hut offer a raise?
Part time employees get the same benefits as FTEs at Pizza Hut?
do they hire felons at Pizza Hut?
Job alerts from
Pizza Hut
Never miss new job openings
How Do I Match This Company?
Are you and
Pizza Hut
a perfect pairing? Let's explore your common touchpoints.
Reviews
Have some insight of

Pizza Hut

?
Get the scoop on what others who have experience with Pizza Hut think of working there or join the conversation by leaving a review.
Veradale, WA - June 1, 2023
I worked at Pizza Hut in my home state Texas for almost over a year and left because they job pay was terrible and I was criticized for being bisexual and trans.
---
Pros and Cons
new friends, and able to have a job.
Payment was terrible, most people were really rude.
Had less drama but hire anybody
Started off at very bottom and since I worked hard and did others job it stayed that way. When people don't do their jobs nothing is done is placed on others.
---
Pros and Cons
A personal pan and drink for a 1$
Having unreliable workers and parking in back
Pizza Hut is slowly losing ground one store at a time. They've closed 3 or more locations in the last several years.
Ewa Beach, HI - April 25, 2023
Hard work but terrible upper management.
During my time of employment, we are quite busy. However it's a problem that there's so much chaos with so little control. The RGM does not seem to care about the employees in regards of their well-being or recognizing when employees go above and beyond. It's a good place to work if you want to stay busy but the upper management is abusive, you are just there to work, not a good place to make friends, especially when your management only barks orders at you and intimidates you.
---
Pros and Cons
always busy, very hands on.
Terrible support from superiors (upper management), chaotic under pressure.
Williamsport, PA - April 14, 2023
bad pay , rarely ever get recognition for your hard work, not shown appreciation, don't ever get raises, ignores your availability, approves time requests off then schedules you anyways, etc.
---
Pros and Cons
bad pay, no appreciation, talked down on, overworked, etc.
Raleigh, NC - March 21, 2023
I had no job and a car note so I applied for pizza hut and was hired for about five months... I used my car as my income
---
Pros and Cons
Cool staff flexible job good customer service
Customer high demand nighttime hours skeptical
Jacksonville, FL - March 17, 2023
I loved working for pizza hut. I was promoted to shift manager. The atmosphere was intense and enjoyable.
Douglas, AZ - March 13, 2023
Fun and personal growing experience
I started working at Pizzahut when I was a Senior in High School, my work hours were flexible and it is a good environment to work in.
---
Pros and Cons
Lunch, meet new people, learn everyday
Normal, IL - February 27, 2023
I worked at Pizza Hut for over 3 years and I never got a raise. I was never shown a single ounce of respect from any managers. While I worked there several people were wrongfully terminated just because the district manager didn't like them. I would never work there again and I warn anyone thinking of applying.
---
Pros and Cons
They cut wages whenever they want, treat us as extremely disposable
Centerville, TN - December 20, 2022
Fun workplace with fun coworkers
My coworkers were the nicest people to work with and were a great help throughout the lunch and dinner rushes.
---
Pros and Cons
free lunch, nice coworkers
kitchen coordination was not always there.
Ellensburg, WA - December 1, 2022
Got hired first mgr was afraind of losing her job terrible attitude second was ok bu r was leaving went to two mangers meeting and there was a total of 12 new gm. In franchise. No home work balance.
---
Pros and Cons
No pro of working as a g m
Piss poor training and no back up from upper mgnt
Often a little struggle of working and family life. Not been strong enough to handle all the tasks quickly.
This company is not HORRIBLE to work for. However, if you are looking to have any type of life at all keep moving. The pay is insanely low. I have employees at my new job that are cashiers and cooks that make more than what I made working at Pizza Hut as a salaried manager. There are some AMAZING people in upper leadership but the bad outnumber the good.
---
Pros and Cons
No work life balance low pay bad benefits bonus structure that is never paid out properly.
Whitehall, MI - October 27, 2022
Close to my home and a wonderful regular hours had me thrilled to be a new server for them. Well, time wore on and things became apparent that I did not anticipate. Great crew great food and really glad to have been a part of the team!
Lake Jackson, TX - September 14, 2022
Good work place just doesn't pay enough
I'm a mother of 4 and I only made 7.25 dollars an hour and had to work everyday of the week multiple shifts during the day and still wasn't making enough to support my family
---
Pros and Cons
Discount lunch still have to pay
Buckeye, AZ - June 26, 2022
Working at pizza hut gave me a lot of confidence the other team members always made sure to help me.
Working at pizza hut gave me a lot of confidence in myself it taught me many skills like how to work in a fast pace environment and learning to de-escalate situations, i learned the importance of communication with your manager and coworkers and i learned how to be a better teamate.
---
Pros and Cons
discounts on food, discounts for family and friends, unlimited drinks from the fountain.
it was a little difficult trying to get days off for important dates.
Sweetwater, FL - June 9, 2022
Working in a clean, good environment, friendly, enthusiastic, and cheerful colleagues
there was a time when i was reprimanded by my superiors but that didn't stop me and so i changed and got better day by day
---
Pros and Cons
I don't have time for dating or family, I spend most of my time at the company
Delivery Driver Customer Service
Houston, TX - April 26, 2022
Good part time work for a college kid. No point in making it a career
I worked at pizza hut for over 2 years. I really enjoyed the flexibility it offered, plus i was making 18 to 20 dollars and hour including tips which was above the average salary.
---
Pros and Cons
Flexible work schedule, good tips
No room for growth, hard work is not recognized
San Antonio, TX - April 23, 2022
When it was over 100 degrees in Texas; Pizza Hut required wait staff to retrieve payments from customers in their parking lot. Many times customers would ignore staff standing outside their vehicle while they remain in the air conditioner car. Previous experience with heat injury has caused me to not be able to handle extreme heat. Manager required wait staff to give the cooks part of tips. Unfair work practices.
---
Pros and Cons
Covid-19 and hot temperatures
Decatur, GA - April 19, 2022
I went from a delivery driver to cook in no time became the best of friends with everyone still friends with one person today
Independence, MO - March 21, 2022
Horrible workplace and environment
I worked there for a year I did 16 hour shifts all the time the General Manager was very bipolar if you went to him with any issues he would act like it was no big deal or just completely ignore you and everyone above him was the same way.
Pizza maker, receptionist, crew member
Columbus, OH - March 10, 2022
What began as a pickup for my hungry self, later turned out to be a learning environment. As a young boy who indulged himself in massive eating, working at your favorite pizza place would be the brightest and most delicious artifact. Unlike many jobs, the ratio between online application to waiting for the delightful manager phone call was rather impressive. Could it had been due to the short staffing? Maybe, but nonetheless, a friendly and very enthusiastic manager greeting followed by a certain meeting date was presented. In conditions where the establishment was understaffed you could probably expect confusion, stress and begging for new hires, yet surprisingly this wasn't the case. A nice smile, firm shake of hands and a calm yet comfy environment was there when I arrived. They presented themselves rather realistically, providing examples on what they could improve and their newer goals to achieve, they also showed what they could offer within their appliances. It was just perfect.
---
Pros and Cons
Friendly and firm manager, laughter and focus, consistency and flexibility.
Gardendale, AL - March 9, 2022
Not a good company to work for unless youre a General Manager. Do not waste youre time only work there for no more than a year
---
Pros and Cons
Burdensome on good employees
Having fun with my crew mates in pizza hut Easy job enjoying delivery to the costumers Houses and sharing tips for my work mates
Valley, AL - February 1, 2022
Fun place to meet the public
I enjoyed working with a lot of the people that I supervised. I enjoyed the atmosphere and the vibe of the restaurant.
Bremerton, WA - January 31, 2022
I dont recommend working here unless you know your coworkers. In my experiences, coworkers would always talk about me to other coworkers behind my back about my family (who they know nothing about) or anything i did in my personal life they did not approve of. Manager didnt do anything when i brought it to their attention, like they couldve totally changed the schedule so i wasnt on shift with said people.
---
Pros and Cons
Free lunch, Tips, weekly pay
Poor management, poor scheduling
Belle Vernon, PA - January 20, 2022
Worked hard without any rewards
I work 6 days a week and did the job for f 3 people. Only had 3 raises in 9 years there. Once Covid hit the dining room was shut down and I was without a job.
---
Pros and Cons
The people I worked with were like family.
Corporate does not care about its employees.
Sales Account Representative
Dallas, TX - December 30, 2021
Excellent work experience
It's fun working at pizza hut. It's really a lovely experience working there but it's cost most of your time and you may end up going home late every night.
---
Pros and Cons
Free lunch and oppurtunity to meet high profile people
Chicago, IL - December 7, 2021
Took orders over the phone and walk ins. Made pizzas, got orders ready, send of deliveries and closing
Fayetteville, NC - November 8, 2021
Its not a bad place to work if you need extea money. However, dont look foward to much. Unless you plan to climb higher up the board there isnt much reason to stay
---
Pros and Cons
Good hours depending on where you work
Flexible and full of opportunities
I have worked for this company for over 4 years. During huge life events, they were extremely flexible and understanding while still being able to focus on my assets.
---
Pros and Cons
Room for growth, flexible schedule
Transparancy??? No Faith In The Company
When the franchise was sold to a new owner, I had 1 year 11 months and 27 days of accrued PTO (Paid Time Off). Without discussing/explaining to the employees what was going to change and how it would effect them, the new company made everyone "new hires", which caused them to start all over. "Nothing is going to change. Everything will stay the same. It will just be a new owner" is what I was told. There was no transparany that would allow the employees to decide if they wanted to continue with the company. Also.... A month before this took place, I had taken my approved PTO (33.46 hrs). To this day, I still have not been paid for these hours. I still have not been told the reason why for my unpaid PTO. I did do some phone calls to a variety of federal and state agencies... Only to find out that in the state of Texas, the employers have all the control and don't have to pay said "fringe" benefits. So, legally they are right. Morally and ethically... I disagree.
---
Pros and Cons
My RGM was awesome, made good friends, and gained experience.
can be understaffed at times
London, OH - July 25, 2021
I worked hard for 6 .5 years i also worked in paintville location's for 3 years its fast pace good money a lot of hours
Delivery Driver, Shift Leader
San Jose, CA - July 22, 2021
Chill work with decent tips
I worked for Pizza Hut for 7 years in the years following high school and through university. Delivering was the most chill job that you could do, since you were in and out, and the tips were awesome. The workplace environment was the thing that changed according to the general manager, and I had quite a few different ones. If you can tell right away that the gm is fair and laid back, go with them. I wouldn't recommend working as long as I had as there is more potential money from similar jobs, but you do get some experience making food, and managerial experience if you work as a shift leader.
---
Pros and Cons
Not very good food quality
Canyon Lake, TX - July 13, 2021
Terrible management. Hot in the summer, cold in the winter. Deliver 10 or more pizzas up stairs. But nice people that I delivered to. I don't recommend a job a this location unless you really need the money. Then be prepared to work your butt off
Villa Rica, GA - July 12, 2021
I only did it part time. I liked the job, but they didn't offer any benefits. They do have a good work/life balance
Wilmington, NC - July 11, 2021
You will work so much you will think you live at the store. There is zero support from upper management or HR. Food safety was never a necessity. We, as in employees, are "replaceable" not a priority. I spent 4 years there starting as a server and was thrown into a management position bc no one else wanted and it only took me a week to figure out why. Would not recommend working for that particular franchise
---
Pros and Cons
At least it's some income?
No work life balance, low pay, no benefits unless you're a GM, time off request denied, no support
Honolulu, HI - June 25, 2021
They cut your pay and then expect you to do a lot more than initially stated. They threaten to cut your hours if yoi donr help them when they need help.
---
Pros and Cons
Emloyees are known to take home food
They never follow through with penalties if someone does something wrong.
Assembler, server, delivery driver
Tucumcari, NM - June 9, 2021
I loved it there. On some days, I was a one man show. A customer would come in for the buffet, I'd give them plates and cups, immediately I'd answer the phone to take a delivery order. Make that order and a few mediums for the buffet (whatever's low). Once complete: delivery time. So I got tips from the table, the house, and pay as a cook (if you will). The manager, Donnie, was so awesome to work for. I kinda miss him.
---
Pros and Cons
Fun place to be and work.
Couldn't work all the open hours.
West Springfield, MA - April 30, 2021
I mean it's a fast-food job. You're not going to be treated like royalty, unfortenly. You get paid well if you work a lot but after about a month you'll start not getting any breaks when you work 6+ hours. Manager at the time was very unprofessional and picked on me. Thursdays, Friday, weekends, and holidays are a zoo full of ferocious and overwhelmingly rude customers.
---
Pros and Cons
1/2 off food sometimes but sometimes only 20%
don't get breaks, many rude customers, poor managment
Unskilled jobs aren't for skilled workers
I worked there for a day, was told I did well, wasn't given hours afterward. I wouldn't recommend working for Pizza hut if you have other options.
---
Pros and Cons
Other than the paycheck, and discounted pizza, not a good fit.
Unskilled workers are easily replaced.
Md muhibur rahman Md muhibur rahman
February 18, 2023
Im Cook No degree onlie work experience
Job alerts from
Pizza Hut
Never miss new job openings
Disclaimer
LENSA generates certain information provided on this website by compiling and analyzing publicly available data and data from employees/former employees. All company names are the registered trademarks of their original owners. The use of any trade name or trademark does not imply any association with the third-party company. None of the information provided is endorsed in any way by any of the companies mentioned. We do not guarantee the accuracy, currency, or suitability of this information (including regarding demographics or salary estimate) and you are responsible for how you use it. ALL INFORMATION IS PROVIDED "AS IS" AND "WITH ALL FAULTS". We are not responsible for nor endorse third party content on our website. If you notice any inaccurate information or information you think is proprietary you can email us at

[email protected]

. See our Terms and Conditions and Community Guidelines for more information.