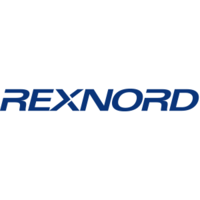 Rexnord
Filter by department
All departments
Summary
Company information
Address
247 Freshwater WayMilwaukee, WI, 53204
Industry
Engineering/Architecture
Occupations
| | Field | Ratio |
| --- | --- | --- |
| | Engineers | 16.4% |
| | Operations Specialties Managers | 15.2% |
| | Business Operations Specialists | 11.7% |
| | Financial Specialists | 10.5% |
| | Advertising, Marketing, Promotions, Public Relations, and Sales Managers | 8.2% |
| | Computer Occupations | 6.4% |
| | Other Management Occupations | 5.3% |
Team
Professional experience
Years of experience
See how many years of experience Rexnord employees have under their belts from previous professional endeavours.
Top 5 previous employers
Explore the companies list most of Rexnord employees formerly worked for.
Size of previous employers
Ranked by size, look at the type of companies Rexnord employees used to work at.
Educational background
Fields of study
Discover Rexnord employees' areas of knowledge sorted by their majors.
Top 5 institutions
Explore the list of higher education institutions most of Rexnord employees studied at.
Milwaukee School of Engineering
University of Wisconsin-Madison
University of Wisconsin-Milwaukee
University of Wisconsin-Whitewater
Employee data
Length of employment
See how many years an employee typically spends working for Rexnord.
Age
Age distribution at Rexnord.
Gender ratio
See gender distribution at Rexnord.
| | Gender | Ratio |
| --- | --- | --- |
| | male | 74.4% |
| | female | 25.6% |
Career advancement
Career advancement
Chances of advancement at Rexnord.
Top 5 future employers
See the list of companies most Rexnord employees moved on to.
Jobs
Job trends
Total job postings in the past
Based on 130 job boards, duplications excluded
3 weeks
Average posting lifetime
Total job posting distribution in the past
Based on 2,032 number of jobs from 130 job boards, duplications excluded
| Job category | Distribution | Job quantity | 6 months | 1 year |
| --- | --- | --- | --- | --- |
| Manufacturing | 27.7% | 563 | 34% | 1,422% |
| Engineering | 14.6% | 296 | 5% | 1,458% |
| Other | 10.3% | 209 | 10% | 945% |
| Marketing & PR | 5.8% | 118 | 11% | 2,850% |
| Consulting & Upper Management | 5.2% | 106 | 49% | 783% |
| Customer Service | 4.8% | 98 | 9% | 2,350% |
| Executive Management | 4.1% | 83 | 37% | 1,086% |