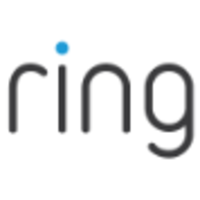 Ring
Filter by department
All departments
Filter by department
All departments
Computer / IT - Other
Software Developers and Programmers
Computer User Support
Management - Other
Summary
Company information
Address
1523 26Th St.Santa Monica, CA, 90404
Industry
Customer ServiceComputer/InternetManufacturing/Mechanical/MiningTelecom/Wireless/Cable
Website
https://www.ring.com
Occupations
| | Field | Ratio |
| --- | --- | --- |
| | Computer Occupations | 27.3% |
| | Advertising, Marketing, Promotions, Public Relations, and Sales Managers | 11.6% |
| | Operations Specialties Managers | 7.1% |
| | Business Operations Specialists | 7.1% |
| | Other Management Occupations | 6% |
| | Counselors, Social Workers, and Other Community and Social Service Specialists | 5.8% |
| | Information and Record Clerks | 4.7% |
Team
Professional experience
Years of experience
See how many years of experience Ring employees have under their belts from previous professional endeavours.
Top 5 previous employers
Explore the companies list most of Ring employees formerly worked for.
Size of previous employers
Ranked by size, look at the type of companies Ring employees used to work at.
Educational background
Fields of study
Discover Ring employees' areas of knowledge sorted by their majors.
Top 5 institutions
Explore the list of higher education institutions most of Ring employees studied at.
Arizona State University-Tempe
California State University-Northridge
University of California-Los Angeles
University of Phoenix-Utah
University of Southern California
Employee data
Length of employment
See how many years an employee typically spends working for Ring.
Age
Age distribution at Ring.
Gender ratio
See gender distribution at Ring.
| | Gender | Ratio |
| --- | --- | --- |
| | male | 71.9% |
| | female | 28.1% |
Career advancement
Career advancement
Chances of advancement at Ring.
Top 5 future employers
See the list of companies most Ring employees moved on to.
Jobs