We'll send you job opportunities in email
About
Description
As Servers, we are responsible for receiving orders and serving to customers while including food, drinks and orders and noting them down taking order slips while ensuring tables and restaurants are served properly with proper payments and collection. Our experts have a positive attitude and an ability to work well under pressure with the inclusion of better customer service. We accurately take orders from customers with a positive attitude while we take the ability to take pressure on bussers, cooks and related staff. Our work experience involves fast-paced environmental changes with a great desire to provide a better customer experience.
Core tasks:
take food and drink orders and provide timely delivery
note phone orders on slips and memorize them
ensure tables and meals are in correct orders
help in food preparations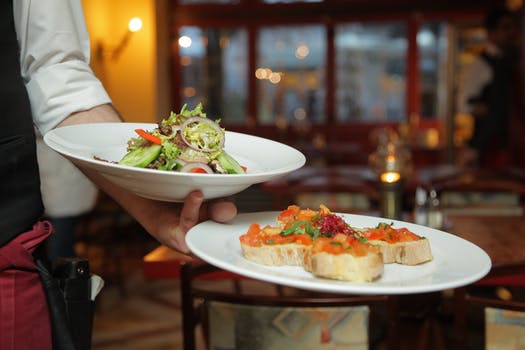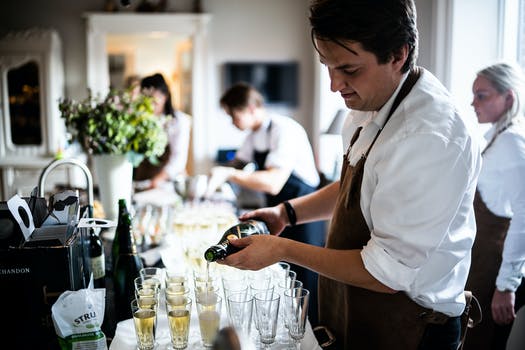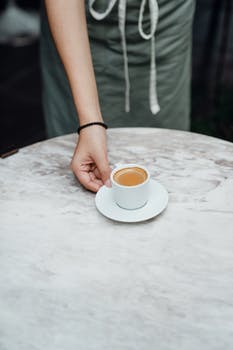 We'll send you job opportunities in email
Career path
Path to job
Prior positions
How long does a Server work in this position across multiple employers?
Fields of study
Discover a Server's areas of knowledge sorted by their majors.
Top educational institutions
Explore the list of higher education institutions that a Server typically studied at.
Arizona State University-Tempe
The Ohio State University
University of Central Florida
University of Minnesota-Twin Cities
Path after job
Subsequent positions
A Server typically moves on to these titles.
Explore our numerous Server job opportunities
Q&A about Server
Want to know more about

Server

position?
Learn what others have to say about Server position or join the discussion by contributing a question or an answer.
q:
Do I need to take any courses to qualify for Server?
q:
What responsibilities do you have if you work as a Server?
q:
What kind of experience is needed to work as a Server?
q:
Does a freelancer work as a Server?
q:
Is the interview process long and complicated?
q:
Do recruiters expect anything special from a Server candidate?
q:
Is the work environment safe for a Server?
q:
I'm interested in working as a Server, is it worth it financially?
q:
Do you have a uniform if you work as a Server?
q:
Do you see the demand growing for people working as a Server?
q:
Which educational institutions are typical amongst people working as a Server?
q:
How balanced is the gender diversity among people working as a Server?
55% are women in this profession.
q:
What is the most common age of a Server?
q:
How many years of experience do you usually have as a Server?
You probably need around 1.5 years to work as a Server
q:
Which industries are highly likely to employ a Server?
Food Services is typical for a Server to work in.
q:
What kind of degree is needed to work as a Server?
No higher education is the typical for a Server
q:
Which company are you working for as a Server?
Most people work for Applebee's Neighborhood Grill + Bar, Buffalo Wild Wings, Olive Garden, Outback Steakhouse and Texas Roadhouse
q:
How long do you usually work as a Server before changing to another position?
A Server typically moves on after 4 years
q:
How frequently people change companies if they work as a Server?
A Server typically works for multiple companies.
q:
What work history do people usually have before becoming a Server?
You have a good chance of becoming a Server if you are working as Sales Associate, Bartender or Cashier
q:
What typical professions people working as a Server switch to?
Consider the following: Bartender, Sales Associate or Customer Service Representative
We'll send you job opportunities in email
Disclaimer
LENSA generates certain information provided on this website by compiling and analyzing publicly available data and data from employees/former employees. All company names are the registered trademarks of their original owners. The use of any trade name or trademark does not imply any association with the third-party company. None of the information provided is endorsed in any way by any of the companies mentioned. We do not guarantee the accuracy, currency, or suitability of this information (including regarding demographics or salary estimate) and you are responsible for how you use it. ALL INFORMATION IS PROVIDED "AS IS" AND "WITH ALL FAULTS". We are not responsible for nor endorse third party content on our website. If you notice any inaccurate information or information you think is proprietary you can email us at

[email protected]

. See our Terms and Conditions and Community Guidelines for more information.