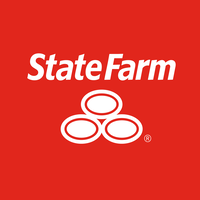 State Farm
Filter by department
All departments
Filter by department
All departments
Claims / Appraisers / Investigators
Accounting / Finance
Computer / IT - Other
Sales Managers & Supervisors
Sales - Other
Sales - Other Services
Insurance Sales
Administrative - Other
Customer Service
Office Clerks
Architecture / Engineering
Engineers
Architects
Drafters / Engineering Technicians
Architecture / Engineering Managers
Arts / Entertainment / Media
Media & Communications
Artists
Designers
Entertainment & Sports
Maintenance / Repair
Buildings & Grounds Supervisors
Maintenance / Repair - Other
Installation / Maintenance / Repair Supervisors
Electrical Mechanics / Installers / Repairers
Car / Truck / Bus Mechanics
Business Operations
Business Operations - Other
Agents of Artists / Performers / Athletes
Buyers / Purchasers
Compliance Officers
Management Analysts
Event Planners
Human Resources
HR Management
Compensation & Benefits
Training & Development
HR Assistants
Transportation / Logistics
Logisticians
Transportation Managers & Supervisors
Transportation / Logistics - Other
Air Transportation
Truck Drivers
Water Transportation
Material Movers
Marketing / Advertising / PR
Marketing / Advertising
Marketing
Marketing / Advertising / PR - Other
Advertising
PR
Accounting / Finance - Other
Accountants
Auditors
Financial Analysts and Advisors
Credit / Loan
Tax
Financial Managers
Community / Social Service
Community / Social Service - Other
Counselors
Social Workers
Computer / IT
Computer Research Scientists
Computer Systems Analysts
IT Security Analysts
Software Developers and Programmers
Database Administrators
Network / Systems Administrators
Network Architects
Computer User Support
Computer Network Support
Mathematical Science
Statisticians
Computer Systems Managers
Construction
Construction
Education
Education - Other
Postsecondary Teachers
Special Ed. Teachers
Education Administrators
Farming / Fishing / Forestry
Farming / Fishing / Forestry
Food Service
Food Service - Other
Cooks / Food Preparation
Healthcare
Heathcare - Other
Physicians & Surgeons
Registered Nurses
Nurse Practitioners
Clinical Laboratory Technicians
Health Information Technicians
Home Health Aides
Legal
Legal
Scientists
Scientists
Natural Sciences Managers
Management
Management - Other
Chief Executives
General and Operations Managers
Sales / Retail
Retail
Sales - Financial Services
Sales - Wholesale & Manufacturing
Real Estate Agents
Administrative
Administrative Services Managers
Administrative Supervisors
Financial Clerks
Receptionists
Secretaries
Production
Production Managers
Production - Other
Production Supervisors
Assemblers
Food Processing
Printing
Military
Military
Personal Care & Services
Tour & Travel Guides
Personal Care Aides
Recreation & Fitness
Law Enforcement / Security
Law Enforcement / Security - Other
Firefighters & Fire Inspectors
Detectives & Criminal Investigators
Security Guards
Team
Professional experience
Years of experience
See how many years of experience State Farm employees have under their belts from previous professional endeavours.
Top 5 previous employers
Explore the most frequent companies State Farm employees worked at prior to joining State Farm.
Industries
Check out all the different industries State Farm employees have experience in.
Size of previous employers
Examine the size of the companies State Farm employees worked at prior to joining State Farm.
Educational background
Fields of study
Discover which fields State Farm employees studied, grouped by type of degree.
Top educational institutions
See which colleges and universities State Farm employees attended.
Arizona State University-Tempe
Illinois State University
University of Illinois at Urbana-Champaign
University of Phoenix-Utah
Employee data
Length of employment
See how many years an employee typically spends working for State Farm.
Age
Age distribution at State Farm.
Gender ratio
See gender distribution at State Farm.
| | Gender | Ratio |
| --- | --- | --- |
| | male | 56% |
| | female | 44% |
Top job titles
These are the top job titles at State Farm.
Career advancement
Climb up the career ladder
How are the chances of advancing your career at State Farm relative to the time in a position.
| Years in position | Percentage who advanced |
| --- | --- |
| <1 | 16.9% |
| 1 | 30.6% |
| 2 | 19.7% |
| 3 | 10.3% |
| 4+ | 22.4% |
Top 5 future employers
See the list of companies most State Farm employees moved on to.
How Do I Match This Company?
Are you and State Farm a perfect pairing? Let's explore your common touchpoints.
Summary
Company information
History
State Farm is a Fortune 500 group of insurance and financial services companies with corporate headquarters in Bloomington, Illinois. State Farm is the largest property and casualty insurance provider, as well as the largest auto See more
Address
Multiple locations
Industry
Insurance Agency & Brokerage Firms
Website
https://statefarm.com
Departments
Get a breakdown of the various departments at State Farm, sorted by size.
| | Field | Ratio |
| --- | --- | --- |
| | other occupation | 29.3% |
| | Sales - Other | 15.8% |
| | Insurance Sales | 12.2% |
| | Claims / Appraisers / Investigators | 8.8% |
| | Administrative - Other | 8.6% |
| | Accounting / Finance | 6.5% |
| | Computer / IT - Other | 5.8% |
Similar companies
Discover companies that are similar to State Farm.
How Do I Match This Company?
Are you and State Farm a perfect pairing? Let's explore your common touchpoints.
Jobs
How Do I Match This Company?
Are you and State Farm a perfect pairing? Let's explore your common touchpoints.
Q&A about State Farm
Learn what others have to say about this company or join the discussion by contributing a question or an answer.
Q: What year was State Farm founded?
Q: What industry does State Farm belong to?
Q: What is the headquarters of State Farm?
A: The headquarters of State Farm is Bloomington, IL.
Q: gender breakdown at State Farm?
A: gender ratio is 44.0% female, 56.0% male.
Q: What is the annual revenue of State Farm?
Q: What companies are competitors of State Farm?
A: Allstate, Berkshire Hathaway, Progressive Insurance.
A: I'd say Geico, Progressive, Farmers, Allstate
Q: What's the name of State Farm's CEO?
Q: How long do people usually work for State Farm?
A: Back before Tipsord I'd say 10 or longer
Q: what kind of companies did State Farm employees work for?
A: Large companies before State Farm.
Q: How often do employees get promoted at State Farm ?
A: advancement opportunities are medium
A: Depends on which dept and who you know
A: Mostly depends on who you're are friends with
Q: where do employees go to work after leaving State Farm?
A: Most went to work for one of these companies: Allstate, American Family Insurance, Farmers Insurance, Liberty Mutual Insurance, Nationwide, Self Employed, State Farm Agent, State Farm Insurance
Q: Where did employees work before joining State Farm?
A: Allstate, Bank of America, COUNTRY Financial, Enterprise, Farmers Insurance, State Farm Agent, State Farm Insurance, Wells Fargo.
A: Back in the 80s right out of high school
Q: How old are State Farm's employees in general?
Q: Where did most of State Farm employees go to school?
A: Arizona State University-Tempe, Illinois State University, The American College, University of Illinois at Urbana-Champaign, University of Phoenix-Utah.
Q: Do I have to wear a tie in a management position at State Farm?
Be the first one to answer this question and help a fellow member!
Q: Where were you before joining State Farm?
A: Stringing mini blinds going to night school
Q: do they hire felons at State Farm?
Be the first one to answer this question and help a fellow member!
Q: What are the working hours
A: Haven't worked there since 2018 but it would depend on the dept you work in
Q: Did you get a raise after your 3-month probationary period at State Farm?
A: That was would have been in July 1986 I believe I did get one
Q: Can someone tell me about the vacation policy at State Farm?
A: The policy has changed but it use to be fair except holidays
Q: Does State Farm do background checks?
Be the first one to answer this question and help a fellow member!
Q: Which school(s) did you study at before starting at State Farm?
Q: what's the hiring age ?
Q: will I be excluded from the hiring pool if I don't have a bachelor's degree?
A: They use to hire people off the street with a Bachelors in basket weaving over a proven current long time employee with just a high school diploma.
Q: I wanna know State Farm's mission statement, can someone point me to it?
A: here it is: The State Farm mission is to help people manage the risks of everyday life, recover from the unexpected, and realize their dreams..
How Do I Match This Company?
Are you and State Farm a perfect pairing? Let's explore your common touchpoints.
Reviews
Get the scoop on what others who have experience with this company think of working there. Have some insight? Join the conversation and help other job seekers by leaving a review.
Not applicable
Sorry, I do not give reviews to the public. Also, would rather not share my personal experiences with anyone. but, I will say, it's a good place to start your career.
Treated to lunch every so often. Consideration to snow and ice.
Money and no reimbursement for seminars/webinars/classes.
Great place to work, you're always learning something new
client representative - Springfield, OH - February 10, 2022
I worked for State Farm for 20 years, I started out in Palm Springs, CA. I was very green and didn't know anything about insurance. After 11 years at that office I came back home to Ohio and got a job with an agent in Springfield, OH. I worked for him for 9 years. I left the job in 2003 and I am still friends with the agent and several of the clients we had. I loved the job and hated to leave it, but personal reasons came into play and I had to move on. They are always offering training classes for all lines of insurance and the sky is the limit as to how far you can go.
It is like working with family all the time. You get really close to the other office staff.
Some agents offer commission only pay, so you have to be sure what you are applying for.
It's not the same company now
Underwriting service Claims service - February 4, 2022
I started in 1986 in auto underwriting in the Regional office. In 2003 they announced our jobs were being transferred to another state. I wasn't willing to move away from my family. Then I was lucky enough to get a job in the claims dept which they were moving to new office in Salem. Then once again they announced our jobs were moving again. I was forced into early retirement. I was proud to work there when, Ed Rust was in charge it you felt valued and needed. The new guy is a narcissistic jerk and the upper management isn't much better, this opinion was up to the end of 2018.
Good pay, benefits and work life
Working at State Farm
No room for growth. You can't enjoy your personal life. They want you working 24/7 & they don't care about their employees. They only care about the customers.
They don't care about your health or your personal life
Long Hours Dedication Neeeded
Senior Claims Specialist - Midland, TX - December 10, 2021
In my location, the Claim Manager managed our unit for 28 years. Eleven people filled 3 positions in the first five years he was the n=manager of our unit. All resigned in that five year period. State Farm had an employee attitude survey which apparently he failed for three years in a row. Company management pressure was applied and he eased up on the pressure. He continued to work after hours, weekends, and on his vacations. Twenty four years later he sponsored only one person into the management pool and into lower management. State Farm has high ethical values in the handling of claims, has concern for its policyholders, and pays a reasonable salary. Transfer if you have a bad manager.
Poor management and poor supervision of management.
Used to be great place to work
Claims Assistant - November 4, 2021
The officers of the company have changed the working atmosphere and morale, employee appreciation has been removed. They used to give you a rose on your birthday; the founder started that tradition after workers gave him roses one year. Local claims offices have been closed, moving all operations to "hub cities". Some were fortunate to be able to work from home; others had to leave because they rely on satellite, which is unreliable.
Was very employee friendly, fantastic benefits.
you are just a number to them
Don't Miss It
CSR Bank - Tempe, AZ - August 4, 2021
I made great friends here after moving from Ca, but the fact of not working 40 hrs and working for a racist boss was very difficult.
They have been around a long time.
Getting promoted is more difficult than they really let on.
Not a good place to work
Customer Service - Bloomington, IL - July 16, 2021
State Farm was highly micromanaged. If a boss doesn't like you they can do whatever they want to get you terminated. Managers treat their staff like they are children and have no respect for them as employees of the company. It was nearly impossible to move up in the company unless you knew the right person. All the company cares about is profits, not the customer or their employees. I do not recommend this company.
Average pay for customer service.
Micromanagement, inability to grow in your career, doesn't care about the people.
State Farm
Customer Service Assistant - May 28, 2021
This company was a great company, they offer great rates. The people that I met through SF were awesome. I would say my management system that I was under was not so great. However, I recommend this job to anyone that is wanting to have a schedule that's relatively set and chance for advancement if willing to work hard.
Set Office hours- no weekend work
Family life and work life gets twisted; Pay could be better
Nice place to work.
Claims Support Call Center - Lincoln, NE - May 27, 2021
I worked as an operator that handled misdirected calls. I would transfer people to the correct claim person that was handling their claim.
Horrible place to work
Insurance Producer - Santa Monica, CA - April 30, 2021
I was extremely underpaid by the agent I worked for and was never given any of the incentives I was promised. It's pretty pathetic that a multi-billion dollar company can't pay their employees what they deserve.
Horrible pay, lack of incentives
stable place yo work..
personally, i feel that the staff reps and office managers, who have to be fully licensed insurance agents through the state, giving them the same credentials as the Agent owning the office. not to mention, often times these reps and office managers sell and produce extremely more than the actual agent themselves.. these women are extremely UNDERPAID!!!
stability. and security if you stay with an agent long enough
employees are extremely underpaid..to the
No work/life balance
Bloomington, IL - March 28, 2021
SF used to be more of a family driven company that cared for the people that worked there. Now totally corporate and numbers and layoffs and job loss Would I recommend? Not now!
Work/life and job security
Great place to work, except for last 2 years
Claims Associate - McAllen, TX - March 18, 2021
This company is a great company to work for, excellant training, good pay and benefits but a little expensive, and most managers are fair. The last few years, they went through a huge restructuring and there was so much chaos. The hours were long and there was no help to alleviate the enormous amount of calls and reassigned files from other states. It was a nightmare, and hopefully all is better with them. Unfortunately, they closed the claims offices in my area so we were laid-off.
Some supervisors micro managed which caused unnecessary burdens on the employees.
Not the State Farm it used to be
Supervisor - Tempe, AZ - March 15, 2021
For the last 10 years, it's been a leadership churn and because of it, poor leaders are allowed to reproduce. Many upper leadership are corrupt and dishonest. If you don't suck up to the boss, you don't get ahead. Yet, many times, the "boss" doesn't know much about what's going on, nor does he/she try to find out. Those who know, don't make the decisions unfortunately. The salary in the tenured ranks is good but otherwise, not so great. There are many other companies in the same industry who are more "progressive" and value their employees with pay, fun, and seem to be part of the 21st century in how they lead their people.
Big brother atmosphere and poor leadership
Disclaimer
LENSA generates certain information provided on this website by compiling and analyzing publicly available data and data from employees/former employees. None of the information provided is endorsed in any way by any of the companies mentioned. We do not guarantee the accuracy, currency, or suitability of this information (including regarding demographics or salary estimate) and you are responsible for how you use it. ALL INFORMATION IS PROVIDED "AS IS" AND "WITH ALL FAULTS". We are not responsible for nor endorse third party content on our website. If you notice any inaccurate information or information you think is proprietary you can email us at support@lensa.com. See our Terms and Conditions and Community Guidelines for more information.