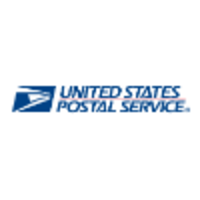 United States Postal Service
Filter by department
All departments
Filter by department
All departments
Material Movers
Management
Sales / Retail
Administrative - Other
Administrative Supervisors
Customer Service
Architecture / Engineering
Engineers
Architects
Drafters / Engineering Technicians
Architecture / Engineering Managers
Arts / Entertainment / Media
Media & Communications
Artists
Designers
Entertainment & Sports
Maintenance / Repair
Building Cleaning
Buildings & Grounds Supervisors
Grounds Maintenance
Maintenance / Repair - Other
Installation / Maintenance / Repair Supervisors
Electrical Mechanics / Installers / Repairers
Car / Truck / Bus Mechanics
Business Operations
Business Operations - Other
Buyers / Purchasers
Claims / Appraisers / Investigators
Compliance Officers
Management Analysts
Event Planners
Human Resources
HR Management
Compensation & Benefits
Training & Development
HR Assistants
Transportation / Logistics
Logisticians
Transportation Managers & Supervisors
Transportation / Logistics - Other
Truck Drivers
Rail Transportation
Water Transportation
Marketing / Advertising / PR
Marketing
Marketing / Advertising / PR - Other
PR
Accounting / Finance
Accounting / Finance - Other
Accountants
Auditors
Financial Analysts and Advisors
Financial Managers
Community / Social Service
Community / Social Service - Other
Counselors
Social and Community Service Managers
Computer / IT
Computer / IT - Other
Computer Research Scientists
Computer Systems Analysts
IT Security Analysts
Software Developers and Programmers
Database Administrators
Network / Systems Administrators
Network Architects
Computer User Support
Computer Network Support
Mathematical Science
Statisticians
Computer Systems Managers
Construction
Construction
Education
Education - Other
Postsecondary Teachers
Preschool / Primary / Secondary School Teachers
Special Ed. Teachers
Education Administrators
Farming / Fishing / Forestry
Farming / Fishing / Forestry
Healthcare
Heathcare - Other
Physicians & Surgeons
Registered Nurses
Nurse Practitioners
Health Practicioner Support
Health Services Managers
Legal
Legal
Scientists
Scientists
Management - Other
Chief Executives
General and Operations Managers
Sales Managers & Supervisors
Sales - Other
Retail
Sales - Other Services
Insurance Sales
Sales - Financial Services
Sales - Wholesale & Manufacturing
Real Estate Agents
Administrative
Administrative Services Managers
Financial Clerks
Receptionists
Secretaries
Office Clerks
Production
Production Managers
Production - Other
Production Supervisors
Printing
Textile
Woodworking
Personal Care & Services
Personal Care & Services - Other
Personal Care Aides
Law Enforcement / Security
Law Enforcement / Security - Other
Detectives & Criminal Investigators
Police Officers
Security Guards
Team
Professional experience
Years of experience
See how many years of experience United States Postal Service employees have under their belts from previous professional endeavours.
Top 5 previous employers
Explore the most frequent companies United States Postal Service employees worked at prior to joining United States Postal Service.
Industries
Check out all the different industries United States Postal Service employees have experience in.
Size of previous employers
Examine the size of the companies United States Postal Service employees worked at prior to joining United States Postal Service.
Educational background
Fields of study
Discover which fields United States Postal Service employees studied, grouped by type of degree.
Top educational institutions
See which colleges and universities United States Postal Service employees attended.
Community College of the Air Force
University of Maryland-University College
University of Phoenix-Utah
Employee data
Length of employment
See how many years an employee typically spends working for United States Postal Service.
Age
Age distribution at United States Postal Service.
Gender ratio
See gender distribution at United States Postal Service.
| | Gender | Ratio |
| --- | --- | --- |
| | male | 63.1% |
| | female | 36.9% |
Top job titles
These are the top job titles at United States Postal Service.
Career advancement
Climb up the career ladder
How are the chances of advancing your career at United States Postal Service relative to the time in a position.
| Years in position | Percentage who advanced |
| --- | --- |
| <1 | 19.2% |
| 1 | 28% |
| 2 | 13.1% |
| 3 | 9.1% |
| 4+ | 30.5% |
Top 5 future employers
See the list of companies most United States Postal Service employees moved on to.
How Do I Match This Company?
Are you and United States Postal Service a perfect pairing? Let's explore your common touchpoints.
Summary
Company information
History
Responsible for providing the postal services across the United States, the United States Postal Service is a branch of the United States federal government's executive branch. The organization - founded in 1971 - is headquarteredSee more
Address
Multiple locations
Industry
Employment Services Companies, Postal Service Companies
Website
https://usps.com
Departments
Get a breakdown of the various departments at United States Postal Service, sorted by size.
| | Field | Ratio |
| --- | --- | --- |
| | Administrative - Other | 39.3% |
| | other occupation | 22.2% |
| | Material Movers | 19.7% |
| | Management | 6.3% |
| | Sales / Retail | 5.2% |
| | Customer Service | 4.3% |
| | Administrative Supervisors | 3% |
Similar companies
Discover companies that are similar to United States Postal Service.
How Do I Match This Company?
Are you and United States Postal Service a perfect pairing? Let's explore your common touchpoints.
Jobs
Job trends
Total job postings in the past
Based on 130 job boards, duplications excluded
2 weeks
Average posting lifetime
Total job posting distribution in the past
Based on 8,751 number of jobs from 130 job boards, duplications excluded
| Job category | Distribution | Job quantity | 6 months | 1 year |
| --- | --- | --- | --- | --- |
| Transportation & Logistics | 33.4% | 2,921 | 99% | 58,320% |
| Administrative | 28.2% | 2,468 | 62% | 2,874% |
| Customer Service | 20.1% | 1,762 | 100% | 14,583% |
| Sales | 5.4% | 475 | 417% | 517% |
| Other | 4.8% | 416 | 220% | 367% |
| Government & Military | 3.0% | 265 | 99% | 26,400% |
| Construction | 1.5% | 130 | 171% | 442% |
How Do I Match This Company?
Are you and United States Postal Service a perfect pairing? Let's explore your common touchpoints.
Q&A about United States Postal Service
Learn what others have to say about this company or join the discussion by contributing a question or an answer.
Q: gender breakdown at United States Postal Service?
A: gender ratio is 36.9% female, 63.1% male.
Q: What industry is United States Postal Service in?
A: Transportation/Logistics, Government/Civil Service/Military.
Q: Can I get a list of companies similar to United States Postal Service?
A: The following companies are similar to United States Postal Service: Amazon, FedEx, FEMA, Transportation Security Administration (TSA), United States Department of Defense, UPS, US Department of Homeland Security, US Department of Veterans Affairs.
Q: How long do people usually work for United States Postal Service?
Q: what kind of companies did United States Postal Service employees work for?
A: Large companies before United States Postal Service.
Q: what are the chances of career advancement at United States Postal Service?
Q: Top future employers of United States Postal Service employees?
A: these companies Amazon, FedEx, Self Employed, US Army, US Department of Veterans Affairs, US Postal Service, USPS, Walmart
Q: Who are the top previous employers of United States Postal Service employees?
A: Marine Corps Recruiting, United States Air Force, UPS, US Army, US Navy, US Postal Service, USPS, Walmart.
Q: What's the average age at United States Postal Service?
Q: Where did most of United States Postal Service employees go to school?
A: Central Texas College, Community College of the Air Force, Penn State University, University of Maryland-University College, University of Phoenix-Utah.
Q: Do entry level jobs pay well?
Q: Do you get paid on a weekly or biweekly basis?
Q: If you had to describe your work day at United States Postal Service to someone, what would you say?
Q: How long did you work for United States Postal Service?
A: 1 year, until they tried to find any reason to try to fire me
Q: From experience can you tell me how many hours do you work a day at United States Postal Service?
A: Nearly the entire day, it depends on what position you do.
Q: What's it like to interview for United States Postal Service?
A: They ask why you are interested then ask a few questions, as well as a tour of the facility.
A: It was well rewarding with good information.
Q: how old do you have to be to work at United States Postal Service?
Be the first one to answer this question and help a fellow member!
Q: can I wear shorts in the summer?
A: Yes, but they have to be a certain color and plain (no logos or anything).
A: Yes but blue or companies dress code
Q: i wanna make sure there's a chance for me to move up the ladder. any experiences?
Be the first one to answer this question and help a fellow member!
Q: Can someone tell me about the vacation policy at United States Postal Service?
A: You receive a paper and fill it out, if someone already has a certain day then seniority matters (or you can beg the person who has it already).
How Do I Match This Company?
Are you and United States Postal Service a perfect pairing? Let's explore your common touchpoints.
Reviews
Get the scoop on what others who have experience with this company think of working there. Have some insight? Join the conversation and help other job seekers by leaving a review.
Loved the work and the people
MPE Mechanic 09 - Baton Rouge, LA - June 27, 2022
Worked for the USPS for 26 years. I retired in 12 of 2019. Went to dozens of schools in Norman, OK and passed each and every one.
Great pat, Great benefits, Plenty of overtime.
We had a cafeteria on site and they closed and never reopened. so convenient order and eat on site.
Rural carrier associate
The regular postal carriers would call out and the subs would have to cover the down route plus their own. The post office does not train properly on routes. Your schedule would change constantly without warning. You would sometimes go weeks without a day off (you HAD to work sundays). You were forced to go to a completely different post office and expected to do their route by yourself even if you have never been to that are before.
No work-life balance, long days, no days off
Operations
Office Manager Customer Service - Colorado Springs, CO - June 1, 2022
Hired 1991 worked multiple crafts, began 1998 post office Supervison training program. Completed ASP program awarded promotion to Supervisor Cuatomer Service level 16. Continued working in Postmaster/ Manager OIC (office -in-charge) program 6 years. Awarded Postmaster Level 18 moved on to Postmaster Level 21 many OIC assignments to reach Manager level 22
Great environment to learn change operations challenges.
Clear why USPS is always hiring
Rural Route Carrier - May 11, 2022
There was no job interview. Did not know that the job was only part-time until hired. I had to fight to get paid and prove I went through the training, even thought I would not be in the local Post Office if I did not train, because that is when you get our badge. You don't get time counted to your years of service for retirement until you actually get a route. During training, the trainer stated all the "games" Post Master at the office would pull and my Post Master lived up to it all. Unless you are young and willing to give up some freedom, don't apply. The vehicles are seriously dangerous, as well.
The retirement could be good.
Job within a job
Sales/service associate - Westbrook, CT - April 30, 2022
When you first get in they work you to the bone. If you make it to a regular your schedule is set. Don't even think about working daytime hours
Long work hours with one day off
I expected better.
Assitant Mail Handler - Philadelphia, PA - April 11, 2022
Unprofessional environment. The way the place was supervised was unorganized also the managers spoke to people in a very unprofessional manner. Using foul language when they got frustrated with employees. Firing people because of personal feelings.
Unprofessionalism, no room for growth,
The job I thought I wanted
Rural Carrier - Houston, TX - March 30, 2022
This was one of my life dream jobs that was cut short due to continued harassment from management and staff. Seven women started with me, and all seven ended up leaving.
The financially good job to have
The theory of too many women together makes a jobs stressful. Invest in headphones.
Part time postal service
Clerk Customer Service Representative - San Tan Valley, AZ - March 18, 2022
Due to not having my spouse working in the pass 10 years medical bill and living expenses I have to choose on what I can pay
May not have a part time opening nearby my 3
Supportive Environment
Holiday Mail Clerk - Syracuse, NY - February 16, 2022
Assigned tasks very straight forward, training appropriate. The hours were prohibitive, 4:30 AM or 5 AM beginning tour. Down time was difficult, would have preferred to be assigned enough tasks to fill each shift.
Fun and productive
Clerk - Chicago, IL - February 10, 2022
It's a stressful job. Promotion given to friends. Recognition given for good employees. Long hours but salary makes up for that but a good career-oriented.
Hard work & who you know for promotions
Nice work place
Midlothian, IL - February 8, 2022
Willing to work now if possible I'm ready to learn new things meet new people and enjoy being apart of a new team
Thriving and enjoyable working area
Assistant Clerk - January 27, 2022
I used to work at United States Postal Services back in Guam as an assistant clerk. I was so nervous at first but after I got used to the flow of how things were running in there, I actually felt lighter of my worries and actually enjoyed doing what I did. It is a fast paced environment but I wouldn't change it. I learned a lot of new things and made good friends along the way.
Good pay, hardworking coworkers, friendly environment
Had a lot fin
Rural Mail Carrier - Brookshire, TX - January 27, 2022
I love the challenge working for the Postal Services. I had to leave my mother had internal Illness with a trachea and stage 4 retino cancer. So I had to resign to care for her. She passed away this year on September 4, 2021.
Office birthday las celebrations
I had my own route which I was a regular employee full time with benefits
Good long-term career opportunity
Good paying job with long-term security Great health benefits for yourself and family Opportunity for saving money for retirement Opportunity for promotion and open opportunities to move around in the company to different jobs in the company
Work environment and be stressful
No work life balance.
Rural Carrier Associate - Orient, OH - January 13, 2022
Work long hours every day with little to no support. No accountability for the regular carriers, they call off constantly and leave you to pick up their slack.
Long winters, little to no life outside of work.
Negative not managed very well
Mailhandler - Kansas City, MO - January 10, 2022
We have so many new employees who can't put th there phones down. They don't want to do the job but want the pay. They don't come to work half the time. You can't tell some of them anything with out getting told off.
Awesome learning knowledge of mail process and environment
TE Clerk - January 8, 2022
This was my first experience with a federal job situation. I was a young single mother @ the time and appreciated the opportunity. I was totally clueless of the mail delivery process. I enjoyed the various positions I held during my time employed there.
I was a temp employeee on pro was the income
The conwas no benefits for my position.
A fast-paced environment
Working for the United States Postal service wasn't what I expected. It was a great experience I learned a lot especially with how actually packages could get slowed down or lost or how they divide them up into the different zip codes and stuff. Salary wise it was great you get overtime if you want the only con that I had was management and how physically tired I was from standing on my feet for so long and having to lift up so many heavy packages.
The experience was great especially with my coworkers and it paid really well
Physically draining and management
Their oath means nothing
Rural Letter Carrier - Duluth, GA - January 6, 2022
Management is racist. If you are Black then you will be given preferential treatment here.Management is incompetent and lazy
Racist lazy incompetent management
If you're allowed to collaborate with your coworkers you can get it done more efficiently
mail carrier - Murphysboro, IL - December 18, 2021
A good group that can work together help one another out without constant needing of micromanaging doesn't happen at the post office
You make enough money to pay your bills and be wore out and exhausted
You make enough money you keep holding on hoping it'll get better never does
You get a paycheck every two weeks
Pse Mail Processing Clerk - Manchester, NH - December 12, 2021
Working with other people was ok, it was the supervisors that weren't nice. They didn't give a hoot about you. They didn't tell you you were doing a good job or anything.
Great Salary
Mail Clerk - November 29, 2021
It's a ok place to work. Great salary stay to yourself work hard and go home Its ok to work here stay to self
Unconstitutional
Raul Carrier RCA - Smithfield, VA - November 1, 2021
The entire time I worked at the Smithfield post office you come in at seven you never know what time you leave everybody else leaves you're left out there all by yourself no support no help and they don't ask you to work seven days a week they tell you you will work seven days a week if they don't have adequate help!!! The supervisors do not care that you have to get your child from daycare or that you have responsibilities after work it's all about their needs totally disregard you as a person
Federal benefits with great pay and good opportunity for advancement
Letter Carrier/Delivery Supervisor/Postmaster - Granville, NY - October 31, 2021
Begin my USPS career as a letter carrier in Hawaii and finished as a Postmaster in 2007. Had great peers and mentors that prepared me for my career in management in the USPS.
Great benefits, great pay and pension
Lots of overtime and always working Saturday's and some Sunday's as a carrier/clerk
Good benefit and good pay
Letter Carrier - Memphis, TN - September 29, 2021
Outstanding benefit and can make as much money as you want. You you always have a job and can accumulate vacation time
Great benefits when you retire
Due to covid the workforce is limited, causing us to work more overtime than we want
Busy but enjoyable place to work at.
Letter Carrier - Bakersfield, CA - September 10, 2021
I will only say I worked for the USPS for 14 years and have no regrets doing so. I worked a lot of hours and made a lot of money doing so; with the extra money I was able to splurge on my vacations. I also was able to add an additional bathroom onto my house. Working for the USPS is hard work but very rewarding.
Don't need to join a gym, you get paid to exercise.
Sometimes you may get only one day off a week.
Micromanaging
Portland, OR - September 7, 2021
No recognition in a positive way. You will get mandated overtime and work 6 days a week. Holidays will be forced to work.
Benefits and physical exercise
Micromanagement from supervisor
Supervisors don't care
Rural Associate - San Angelo, TX - September 5, 2021
Supervisors do not care about you and will work you until you drop, then will blame you for overworking yourself.
Great place to work
Mail Handler Assistant - Fayetteville, AR - August 14, 2021
Working for the Postal Service is rewarding. Unlike many jobs, everything you do actually means something. The people there take mail delivery very seriously, and while the job is serious and at times hectic, the atmosphere is friendly, laid back and supportive. After spending decades in the rat race, navigating petty office politics and spinning the corporate hamster wheel for nothing more significant than a decent raise next review cycle, the Postal Service is a job where getting it right has a direct impact on people, and contributes to the community good.
No dull moments, supportive environment, decent pay, meaningful work.
The job can involve significant physical exertion, and can take a toll on the body..
Non-supportive management team
Distribution and sales associate - Wakefield, RI - July 19, 2021
was fired during the coronavirus even though i had a doctors note to be out to care for my ederly mother
nothing that comes to mind
non-supportive , favoritisim
Horrible people to work for.
Rca - Roanoke, VA - June 28, 2021
Awful place. They twist and turn everything to suite them. Backing no employees with any support in times of need. I was injured delivering for them. And no one called about paper work and my boss nor the post master of another office knew . what paper work they said. And aww its federal and no lawyer will help. They are just terriable people
None until full time takes years of abusive demanding and negletcful treatment
Operation & Distribution Supervision
Supervisor Production & Distribution - San Francisco, CA - June 24, 2021
For more than 23 years of experience in a variate of companies, and position. Starting in a catering company without any experience, walk thru inventory clerk for the kitchen, coordinator of various airlines equipment, driver in charge of providing meals to airlines, promoted to supervision position, in the operations and transportation. From this kind of Industry I applied for a supervisor position from outside the USPS, Passing the obligatory training for 4 months, and working inside the USPS in several departments.
Interaction with worker's under supervision, and learn new process, in several departments.
The lock opportunity from the Union, and also not a fair promotions from higher management.
The most unprofessional job I have ever worked
Cincinnati, OH - June 20, 2021
Management bullies people and barely know their job description. The Clerk union does absolutely nothing to represent you or stop managements bullying
Very stressful unruly and hostile environment
Awesome place the post master was great
Rural Associate - Somerville, AL - June 20, 2021
Loved working there my car got totalled by some driver and could never recoup from lost car so had to quit
Friendly people relaxed fun enviroment always lending a helping hand
At first late nights xmas time and packages
Fast pace. Like team effort. Like meeting deadline.
Distribution Clerk - Gary, IN - June 19, 2021
Okay place to work. Fast paced environment. Not enough workers. Only way to get permanent work was through friend or relative.
Constantly busy. Train well.
Hard to get permanent position.
Most humiliating experience of my working career
Mail Processing Clerk - Sacramento, CA - June 9, 2021
I was hired as a seasonal temp with the promise of becoming a full hire. I worked my butt off and at times being the only clerk in a complete warehouse. Only to come to find out my racist supervisor lost my contract because there was no one to cover all the shifts. I was let go because of mismanagement and have now been out of work for four months. I was told I would be helped get my contract back but nothing has turned up. It has been the hardest and most humiliating experience to give everything (some days working 13-14 hours for 6 days) only to be let go.
Good pay if you work 8-10 hours
Everything else. Poor management. It crippled the office.
Dont be late, or you will be fired
This place could care less if you were in a car wreck and you had to get your leg amputated, they would still ask if you were coming into work that day. No room for growth, and forget having a life outside of work
It used to be good money but they havent kept up with the cost of living
Osha violations everywhere. Make sure you get good health insurance as you will need it .
Toxic work environment
City carrier - Suffolk, VA - June 2, 2021
You work 70+ hours a week. As a new CCA you will be doing a majority of the regulars work. So you will end up working 14 hour days while they go home after 8. You get one day off every nine days if you're lucky. Management is unprofessional and has unreasonable expectations.
Pay is decent. It's start off just below $18 an hour.
Management sucks and long hours.
Production work mail sorting
Mail Clerk - Greensboro, NC - May 14, 2021
I enjoyed working for usps my job taught me a lot about time management. I also met great people that taught me a lot which led to promotions.
Great communication with management
Horrible management and outdated equipment
CCA - Jersey City, NJ - May 10, 2021
Worst experience I've ever had no help from management and outdated equipment to do your job , and overworked when I got my route done I had to go help carriers who have no pride in their government job
Not one good thing working here
Carrying mail in your personal vehicle is illegal and not covered under vehicle insurance
Nice work envroment. Fun to learn. Fast paced.
97914 - Ontario, OR - May 8, 2021
I applied and got hired. I helped that i had taken the USPS test and past. Tough test, but worth it.
good pay, Nice people, learen quite a bit about behined the secens
Productive
Rural Associate Srv Reg Rte - Charlotte, NC - May 7, 2021
I was using my vehicle and used my own gaz. I had the opportunity to see many areas in Charlotte which I wouldn't have never known.
Warehouse Night Shift
Mail Processor - Lancaster, PA - May 5, 2021
It was an experience. I was there for a total of about 9 weeks (summer break from college) I worked 60 hours 6 days a week. If you want to make money quick and legally this is the way. If you want to be happy and love your job, better get looking else where.
Great office
Postmaster - Fredericksburg, PA - May 2, 2021
Wonderful office nice people, company stuck in the past, it's very hard to get ideas up that can make a difference.
Great group to work with, Post Master was excellent
Rural Carrier - Sperry, OK - March 26, 2021
I enjoyed my job, it was stressful at times, but post Master helped me through all my hard times. I was a sub driver so only worked Saturdays and when the main carrier needed off. I had a child at the time and working every Saturday was hard because it took me away from him on the weekends with his active life.
working on every Saturday
Comfortable Living
Maintenance Mechanic - Elk Grove Village, IL - March 5, 2021
Worked for the company 21 years so far and working for this company has provided me with a comfortable living but that is it.
Salary and Health Benefits
Disclaimer
LENSA generates certain information provided on this website by compiling and analyzing publicly available data and data from employees/former employees. All company names are the registered trademarks of their original owners. The use of any trade name or trademark does not imply any association with the third-party company. None of the information provided is endorsed in any way by any of the companies mentioned. We do not guarantee the accuracy, currency, or suitability of this information (including regarding demographics or salary estimate) and you are responsible for how you use it. ALL INFORMATION IS PROVIDED "AS IS" AND "WITH ALL FAULTS". We are not responsible for nor endorse third party content on our website. If you notice any inaccurate information or information you think is proprietary you can email us at support@lensa.com. See our Terms and Conditions and Community Guidelines for more information.