We'll send you job opportunities in email
About
Description
As VPs of Sales, we coordinate with the company's marketing department to create and design online promotional materials to promote our latest products/services to a large audience in order to spark interest in the prospect's eyes. We identify where improvements can be made within the company's departments to keep a competitive edge over our competitors by hiring exterior training agencies and experts. We also analyze customers' frustrations and complaints on already existing products in the market to develop and add new features to our product.
Core tasks:
hire new staff and supervise their training
manage and supervise the marketing budget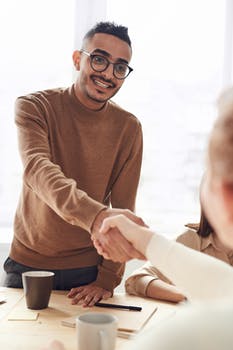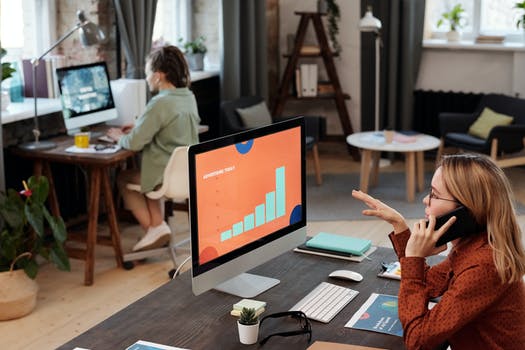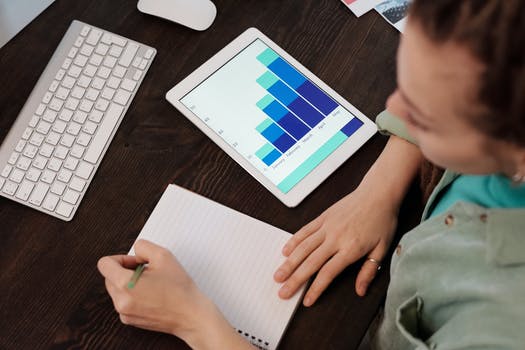 Insights
Professional Growth
How Many Years of Experience Do Professionals Need Before Becoming VP Sales?
Professional Growth
How Long Do VP Sales Employees Typically Stay in Their Roles?
Professional Growth
What Is the Job Hopper Score for VP Sales Employees?
We'll send you job opportunities in email
Career path
Path to job
Prior positions
How long does a VP Sales work in this position across multiple employers?
Fields of study
Discover a VP Sales's areas of knowledge sorted by their majors.
Top educational institutions
Explore the list of higher education institutions that a VP Sales typically studied at.
Arizona State University-Tempe
Michigan State University
The University of Texas at Austin
University of Phoenix-Utah
Path after job
Subsequent positions
A VP Sales typically moves on to these titles.
We'll send you job opportunities in email
Community
Demographics
Culture & Values
What Is the Age and Gender Ratio of VP Sales Employees?
Workplaces
Professional Growth
Who Are the Top Employers for VP Sales?
Professional Growth
What Industries Does VP Sales Typically Have Experience In?
Browse open

VP Sales

jobs
Explore our numerous VP Sales job opportunities
Discussion about VP Sales position
Want to know more about

VP Sales

position?
Share your thoughts and ideas about VP Sales position with others in our community.
Any degrees or certifications needed before applying for a VP Sales position?
From the responsibilities perspective what should I expect working as a VP Sales?
How much experience do I need for VP Sales?
Is it typical for a freelancer to work as a VP Sales?
Do you have a test during the interview applying for a VP Sales position?
Do recruiters expect anything special from a VP Sales candidate?
Where does a VP Sales work at?
People working as a VP Sales, how much do you make a year?
Can you wear street clothes while working as a VP Sales?
Are VP Sales jobs expected to grow in the near future?
Which educational institutions are typical amongst people working as a VP Sales?
How is the gender diversity among people working as a VP Sales?
More men than women work as a VP Sales.
What is the most common age of a VP Sales?
Do I need a lot of experience to be a VP Sales?
You probably need around 7 years to work as a VP Sales
Which industries does a VP Sales typically work in?
For a VP Sales it's the most likely to work in the Manufacturing.
Is a higher education needed as a VP Sales?
Most people have a Bachelor of Science degree
Which company is likely to have openings for VP Sales positions?
It's common for a VP Sales to work for ADP, Bank of America, iHeartMedia, Oracle and Wells Fargo
How long do you usually work as a VP Sales before changing to another position?
A VP Sales typically changes positions after more than 5 years.
How frequently people change companies if they work as a VP Sales?
We can say that a VP Sales is likely a job hopper role.
What work history do people usually have before becoming a VP Sales?
A VP Sales probably worked as Director OF Sales, Vice President or Sales Manager before
What can be the next step in your career path from VP Sales?
Consider the following: Vice President, Director OF Sales or Vice President OF Business Development
We'll send you job opportunities in email
Disclaimer
LENSA generates certain information provided on this website by compiling and analyzing publicly available data and data from employees/former employees. All company names are the registered trademarks of their original owners. The use of any trade name or trademark does not imply any association with the third-party company. None of the information provided is endorsed in any way by any of the companies mentioned. We do not guarantee the accuracy, currency, or suitability of this information (including regarding demographics or salary estimate) and you are responsible for how you use it. ALL INFORMATION IS PROVIDED "AS IS" AND "WITH ALL FAULTS". We are not responsible for nor endorse third party content on our website. If you notice any inaccurate information or information you think is proprietary you can email us at

[email protected]

. See our Terms and Conditions and Community Guidelines for more information.